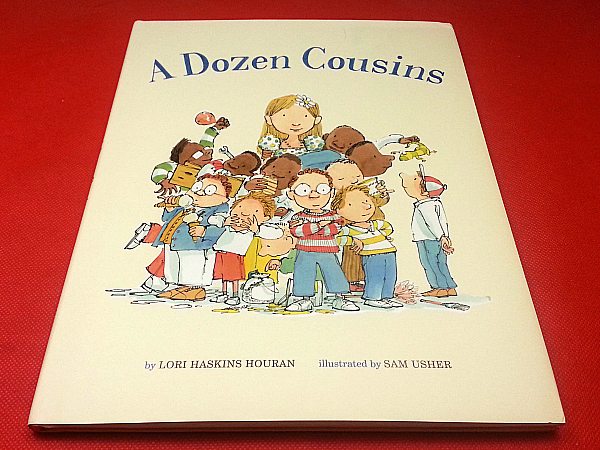 Would your child like to have a dozen cousins?
My kids have more than a dozen of them and we love getting together for family fun. However, their experiences are not exactly like the ones of the characters in this cute hardcover children's book.
The book features a girl named Anna who is both overwhelmed and entertained by her mischievous little cousins. They aren't exactly calm, quiet children who follow the rules, but, of course, Anna adores them.
The story is cute and has a lyrical cadence that makes it fun to read. The illustrations are exceptional. Kids will want to linger over the pages to see all that's going on in the detailed drawings.
The book is recommended for ages 4 to 6. Boys and girls will enjoy reading it with a parent, older sibling or caregiver.
A Dozen Cousins

by Lori Haskins Houran
isbn 978-1454910626
Pub. date 2/3/15
Description: "What's life like for one little girl with TWELVE male cousins? Not easy! "They read her secret diary. They used up all her paint. They put a lizard in her hat to see if she would faint." Loaded with infectious humor, this rollicking, rhyming picture book features a happy heroine who adores her big, boisterous boy family."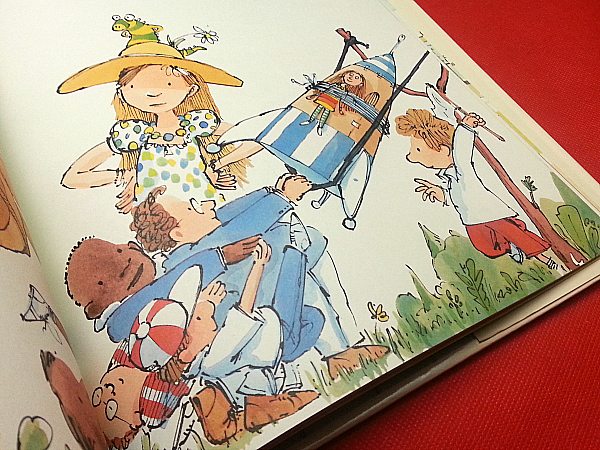 Enter daily through the Rafflecopter giveaway form below: