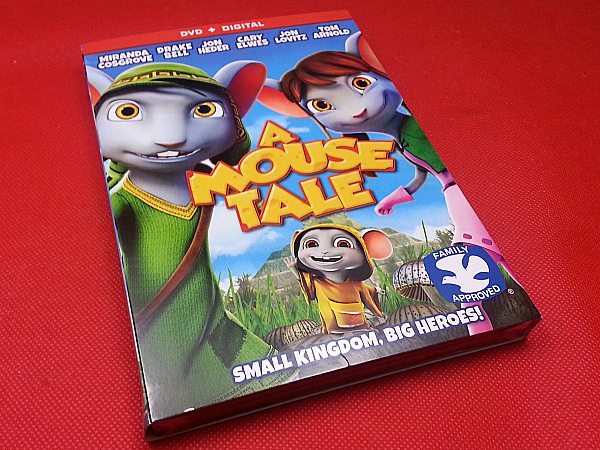 Wow! This animated feature movie has a star studded cast! Kids and adults will recognize the familiar voices of Miranda Cosgrove, Drake Bell, Tom Arnold, Jon Heder, Jon Lovitz and others .
A Mouse Tale is an imaginative adventure into a fantasy world. It's an entertaining story with the classic fairy tale them of saving the good kingdom from evil. There is magic, action and humor. The animation style is bold and colorful. I think the mice and their facial expressions are adorable.
The movie is rated PG for some action and mile rude humor. Each parent has their own ideas about these things, but I would guess that most would be just fine with this one even for young kids. It has the Dove Family Approved Seal, so it sounds as if others agree with me. A Mouse Tale is a fun adventure!

A Mouse Tale

Rated PG
Release date 2/10/15
Synopsis: "In order to save their kingdom from evil rodents, Sebastian and Samantha are sent on a quest by the King of Rodencia, and the wise Wizard Dalliwog, to obtain a legendary magical crystal, which has the power to defeat the rodents. With the help of two trustworthy knights they must venture deep into the forest and enter the forbidden world of giants in order to accomplish their mission and restore order to the kingdom."
Enter daily through the Rafflecopter giveaway form below: