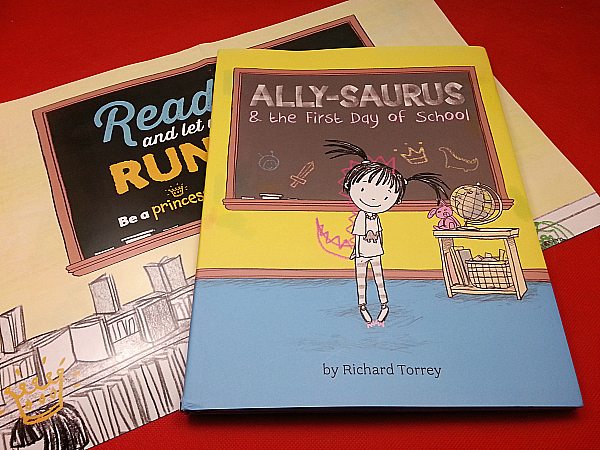 Do you know a child who will be starting school for the first time in the Fall? Or do you know someone who will be moving to a new school or heading off to Summer camp?
Ally-saurus is here to help!
New experiences can be scary for children and adults. This beautifully illustrated hard cover children's book can help kids get used to the idea that change can be fun and exciting. There is also an emphasis on embracing diversity instead of clinging to things that are familiar.
The story will make kids laugh as they learn some good lessons to prepare them for school and life.
Ally-saurus & the First Day of School

by Richard Torrey
isbn 978-1454911791
Pub. date 5/5/15
Description: "When Ally roars off to her first day at school, she hopes she'll meet lots of other dinosaur-loving kids in class. Instead, she's the only one chomping her food with fierce dino teeth and drawing dinosaurs on her nameplate. Even worse, a group of princess-obsessed girls won't let her sit with them at lunch. Will Ally ever make new friends?"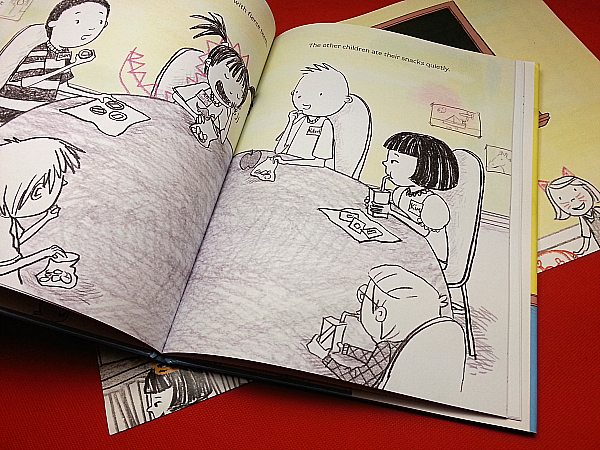 Enter daily through the Rafflecopter giveaway form below: