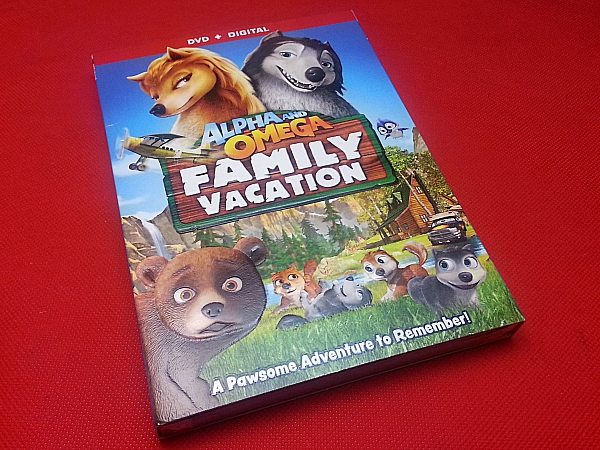 Are your kids fans of the Alpha and Omega movies?
There is the original Alpha and Omega movie which was followed up by more fun and adventures in A Howliday Adventure, The Great Wolf Games, and The Legend of the Sawtooth Cave.
The wolf pack, along with their buddies, are always ready for fun and adventure. They know how to stick together, especially when times are tough.
Family Vacation is a whole lot of fun for little kids and ones who are bigger. It's great for both girls and boys. There is comedy, action, drama and a whole lot of love. As with the other movies, the overall message is one of family, togetherness and teamwork.
Alpha & Omega

Family Vacation DVD
Not Rated
Release date 8/4/15
Synopsis: "Pack up for a howling fun movie adventure filled with action, laughs and tender moments as Kate and Humphrey take their pups on their first family vacation! The wolves are ready for a relaxing getaway to Alfred Creek Falls – until they discover trappers on their trail. To outwit the trappers and get to safety, Kate and Humphrey will need the help of a wild and wonderful group of animal friends in this unforgettable story of family togetherness."