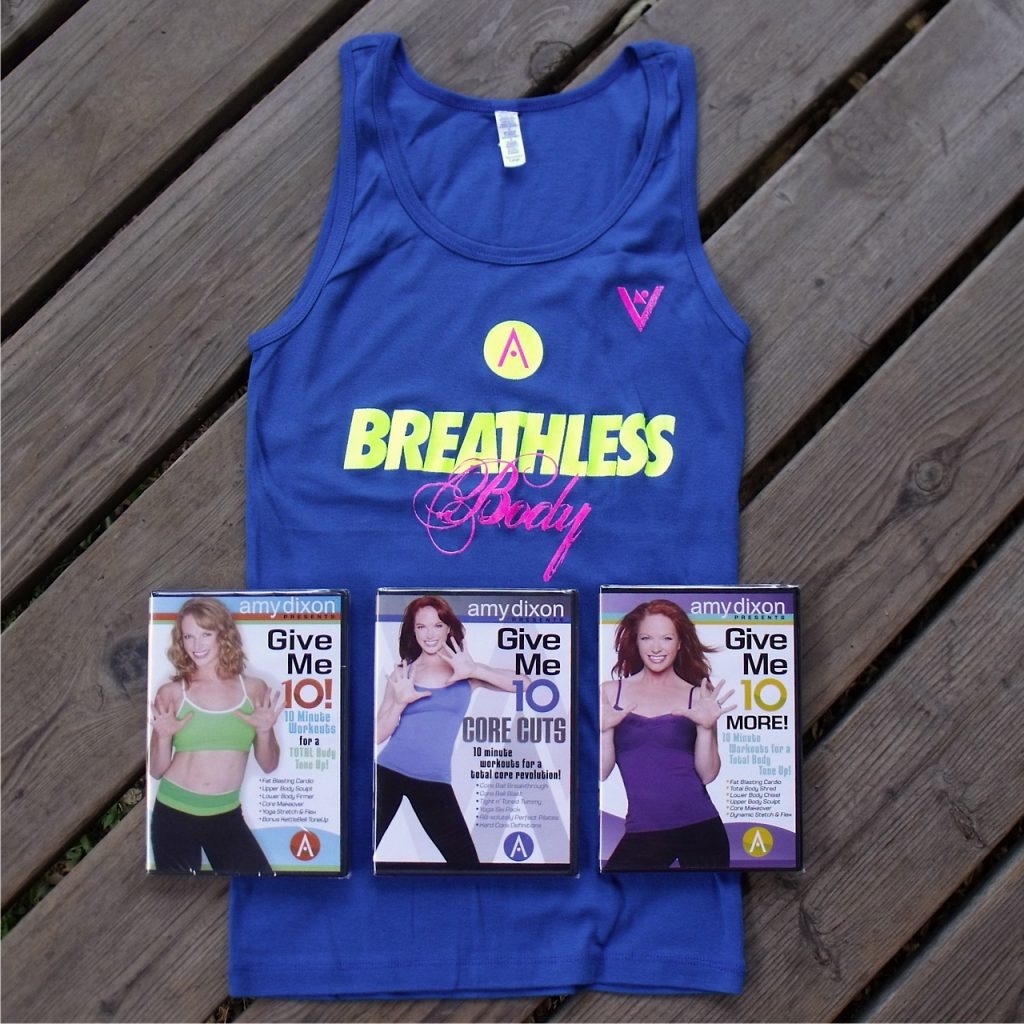 Amy Dixon is energetic and encouraging. She knows how to teach and how to motivate.
Some people may find motivation in a drill sergeant who barks orders and hurls insults, but that style is not for me. A workout should be work, but it should also make you feel good inside and out. Amy Dixon is not a drill sergeant. She knows how to encourage people to push themselves in a positive way.
Her Give Me 10! DVD series consists of 10 minute workouts. Yes, I said 10 minute. She understands that we don't always have an hour available. Sometimes you may have time for one and other times you may do 2, 3 or more. The 10 minute workouts can be mixed and matched in whatever way works best for you.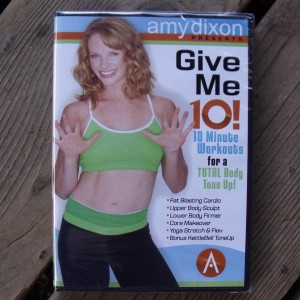 Give Me 10! works the entire body:
Fat Blasting Cardio

Upper Body Sculpt
Lower Body Firmer
Core Makeover
Yoga Stretch & Flex
KettleBell ToneUp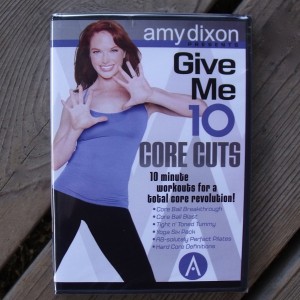 Give Me 10 Core Cuts focuses on helping you get a toned waistline. There are 6 different workouts to choose from:
Core Ball Breakthrough

Core Ball Blast
Tight n' Toned Tummy
Yoga Six Pack
AB-solutely Perfect Pilates
Hard Core Definitions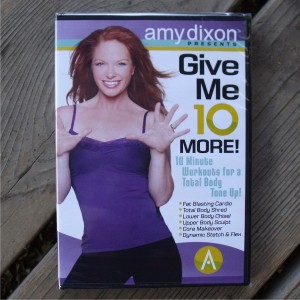 Give Me 10 More can help you tone your whole body!
Fat Blasting Cardio

Total Body Shred
Lower Body Chisel
Upper Body Sculpt
Core Makeover
Dynamic Stretch & Flex
The 10 minute idea is fabulous. No matter how busy we get, it's possible to find 10 free minutes and put them to good use. It's also nice to be able to pick and choose depending on our mood and what our body needs.
Amy's high energy positive attitude makes fitness a pleasure!
CONNECT – You can like Amy Dixon on Facebook and follow her on Twitter.
DISCOUNT – The Coupon Code AMYDFIT is good for a $5 (25{80aa08cd1591a69daf2c4c354f40b4c82aa989aee5ead2df0fd7028e5eba6bba}) discount on all of the DVDs and a $5 discount on Digital Downloads – good through 5/31/13
Enter daily through the Rafflecopter form below: