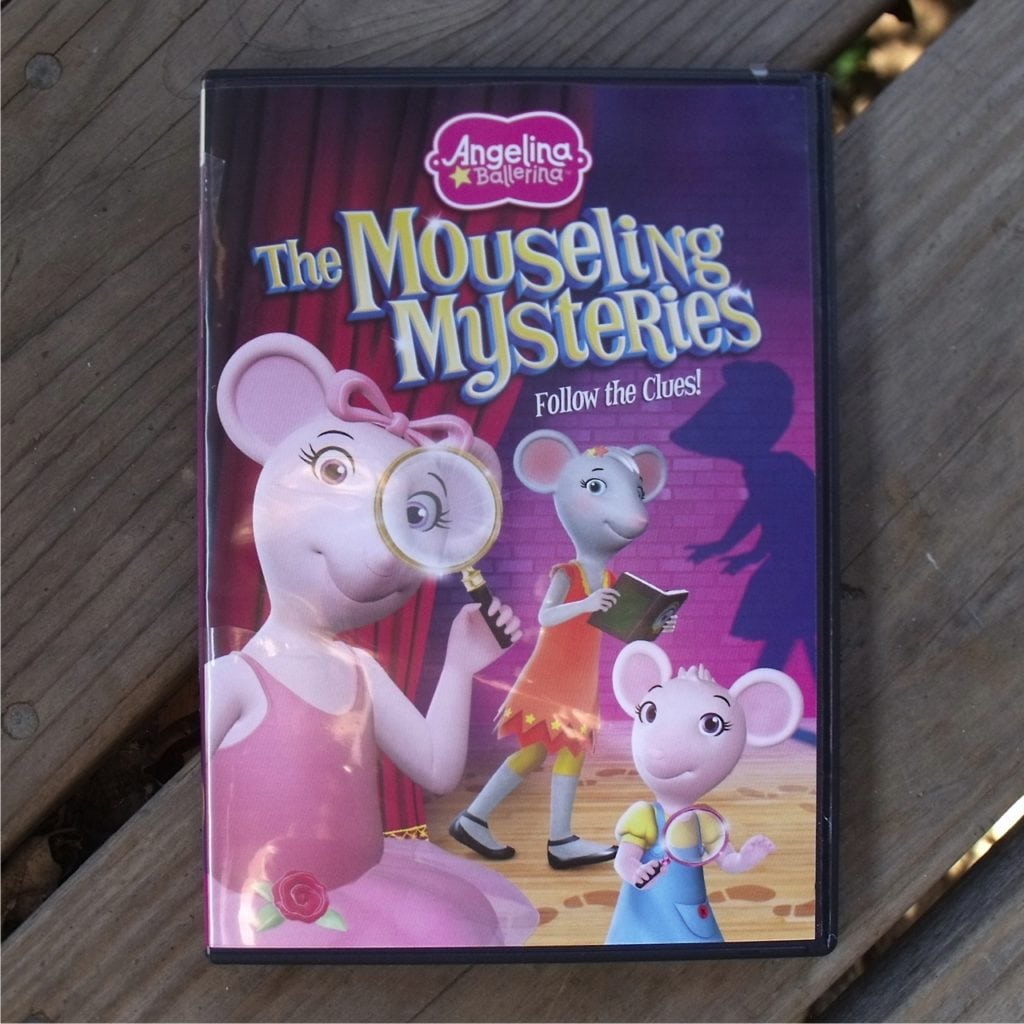 Angelina Ballerina
The Mouseling Mysteries DVD
Release date 3/12/13
Synopsis: "Put on your detective cap and search for the clues with Angelina Ballerina in The Mouseling Mysteries! Something suspicious is going on in Chipping Cheddar: Gracie fears Roquefort Hall is haunted when she hears strange sounds, Marco's music goes missing and Mr. Chirpyface disappears while Angelina is bird sitting for Ms. Mimi!  Can Angelina and her friends stay en pointe and follow the clues to solve these mysteries? Join the fun and gather the evidence with Camembert's star detectives!"
Sweet Angelina is in for some mysterious fun!
Mystery and Angelina don't always go together, but they certainly do in this DVD. Angelina's sweet personality shines through as she and her friends use their thinking skills to follow clues and figure out where the evidence leads.
The DVD is over an hour long and has 5 episodes and 2 bonus features.
Angelina and Roquefort's Rhythmic Ghost

Angelina and the Case of the Missing Music
Angelina the Pet Sitter
Angelina and Super Polly
Angelina and the Marcel Mousseau Mime Challenge
Bonus: Solve a Mystery Karaoke Music Video
Bonus: Prima Ballerina Puzzles
The style of the program is great for kids ages 2-6. It's not too fast paced or confusing for little ones and has enough of a story that older kids can still enjoy it.
Angelina is a good little role model for kids.
Enter daily through the Rafflecopter form below: