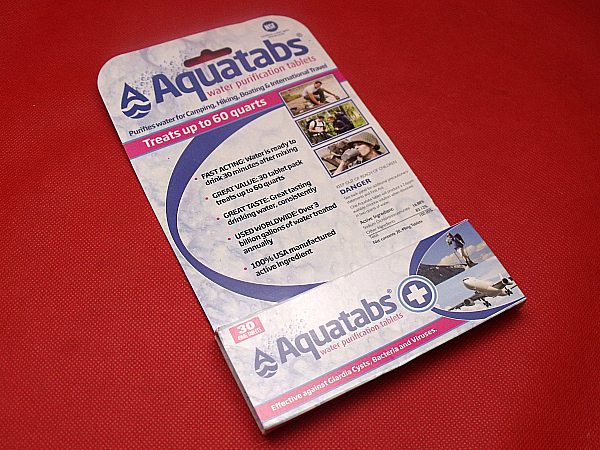 Do you have an emergency kit at home? When it comes to disaster prep, clean water is definitely something that we need to plan for. I keep a supply of bottled water on hand, but that may not be enough.
Here in Southern California, they say that if a major earthquake hit our water supply could be damaged for an extended period of time. No one wants to get sick because they drank or cooked with water that had been contaminated.
Aquatabs water purification tablets are now a part of my disaster supplies. They can also be used for traveling and camping.
The iodine-free tablets effectively protect against giardia, bacteria and viruses. There is no taste and it's safe for children and women who are pregnant. Each tablet can be used to treat up to 2 quarts of water. They work quickly and water is ready to use just 30 minutes after the tablet is mixed in.
Aquatabs are reasonably prices, easy to use and they don't take up much space.