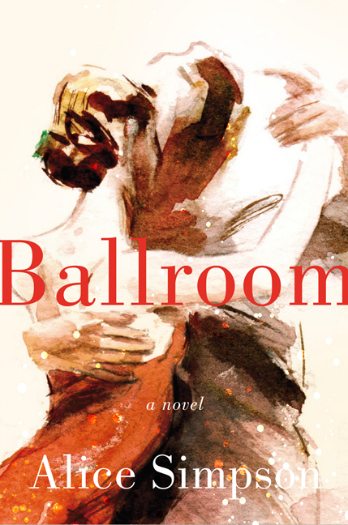 Ballroom is a wonderful escape. With this novel, you can leave your own daily stress behind and get deeply involved in the lives of fictional characters that just may remind you a bit of people you know.
The book involves a variety of characters, men and women, each with their own unique story. They are united by dancing at an old New York City dance hall where they go to express themselves with dance, escape from their mundane lives, create new connections and fulfill hopes and dreams. The stories are separate, yet interconnected.
This is the debut novel for Alice Simpson. She does a wonderful job weaving these stories and very different characters together in a way that feels cohesive. I hope we will be hearing more from this author!

Ballroom

A Novel
by Alice Simpson
isbn 978-0062323033
Pub. date 9/16/14
Description: "Time has eroded the glamour of the Ballroom, but at the end of the 1990s, a small crowd of loyal patrons still makes its way past the floor-to-ceiling columns which frame the once grand hall each Sunday evening. Sweeping across the worn parquet floor under a peeling indigo ceiling, these men and women succumb to the magic of the music, looking for love and connection, eager to erase the drab reality of their complicated lives."
Enter daily through the Rafflecopter form below: