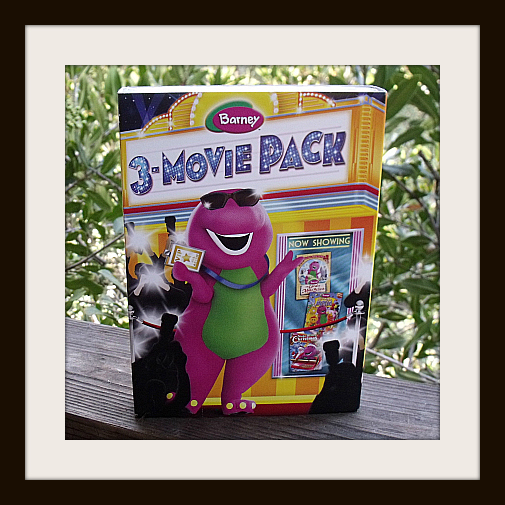 Hooray for Barney! This big purple dinosaur knows just how to keep kids entertained and fill them with happy thoughts and positive life lessons.
The 3-Movie Pack is value priced and ready for gift giving. It's got three previously released DVDs in one convenient set. One of the movies is perfect for Christmas and the others will be enjoyed year round. Whether this is your child's first time to see them or their 100th, they'll still want to sing and dance along with Barney and his pals.
Barney & Friends 3-Movie Pack

Lionsgate & HIT Entertainment
Release date 10/15/13
The Land of Make Believe:
A princess loses her way and magically appears. Barney and his friends help her find her way home and have an imaginative adventure along the way.
Let's Make Music:
At Barney's Fantasy Fair kids get to dream, imagine and actually realize their dreams. Kids will enjoy the music and be inspired to go after their own dreams.
Night Before Christmas
Barney, BJ, Baby Bop and their friends go on a magical Christmas Eve journey to the North Pole.
The Barney 3-Movie Pack is a great choice for your little Barney fans!
CONNECT – You can like Barney on Facebook.
Enter daily through the Rafflecopter form below: