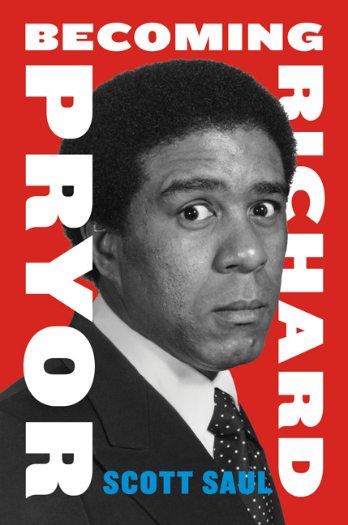 There is no doubt about it. Richard Pryor altered the course of American comedy and took risks like no one else. He made us think about social issues in a new way and has influenced the current generation of comics.
He appeared in dozens of movies and TV shows, but I didn't know much about his personal history other than that he struggled with drug use and the problems it caused.
This 600 page biography is a fascinating and thorough look at his life history that answers some questions and leaves more unanswered. He was born to a prostitute in 1940 and was raised by his grandmother in her brothel. His upbringing combined with changing times in the US gave him a unique perspective on life, which resulted in his bold comedic style.
Now that I know more about him, I'd like to re-watch his stand up comedy with this new insight.

Becoming Richard Pryor

by Scott Saul
isbn 978-0062123305
Pub. date 12/9/14
Description: "Richard Pryor may have been the most unlikely star in Hollywood history. Raised in his family's brothels, he grew up an outsider to privilege. He took to the stage, originally, to escape the hard-bitten realities of his childhood, but later came to a reverberating discovery: that by plunging into the depths of his experience, he could make stand-up comedy as exhilarating and harrowing as the life he'd known. He brought that trembling vitality to Hollywood. The major studios considered him dangerous. Audiences felt plugged directly into the socket of life."
Enter daily through the Rafflecopter form below: