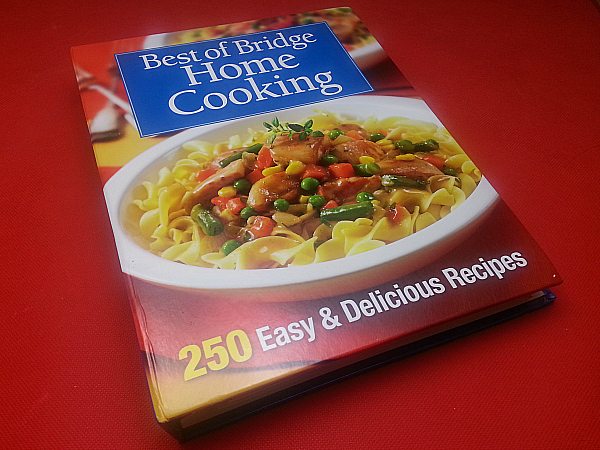 Best of Bridge Home Cooking is a wonderful resource for anyone who enjoys preparing and eating home cooked meals. It contains 250 recipes that are easy enough for beginners in the kitchen and delicious to satisfy the whole family.
The hardcover book is spiral bound, so it will lie flat when opened. It is meant to last as it's used again and again.
Here are a few of the recipes you'll find in the cookbook.
Classic Lasagna
Chicken and Vegetable Stew
Spiced Roast Cauliflower
Carrot Raisin Muffins
Fudge Drops
Best of Bridge Home Cooking

250 Easy and Delicious Recipes
by Best of Bridge
isbn 9780778805144
Pub. date 9/24/15
Description: "The Best of Bridge is back with this collection of recipes that evoke all the goodness of home cooking — that wonderful feeling of family and comfort. If you're looking for easy weeknight meals or entertaining ideas, look no further. This is food that makes you feel good and tastes great, too. These soul-satisfying recipes are easy, dependable, reassuringly familiar and, above all, delicious. They will inspire you to get back in the kitchen and create some special memories around your table. There are loads of tips to help you deal with the midweek madness of meal preparation and, as always, the dishes are made with ingredients that are easily found at your local supermarket."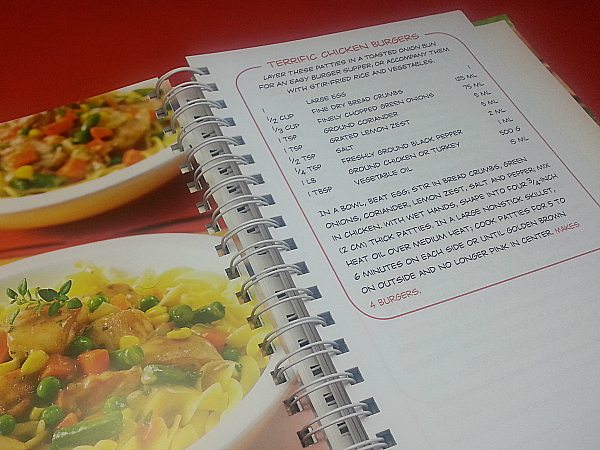 CONNECT – You can like Robert Rose Books on Facebook and follow them on Twitter
Enter daily through the Rafflecopter form below: