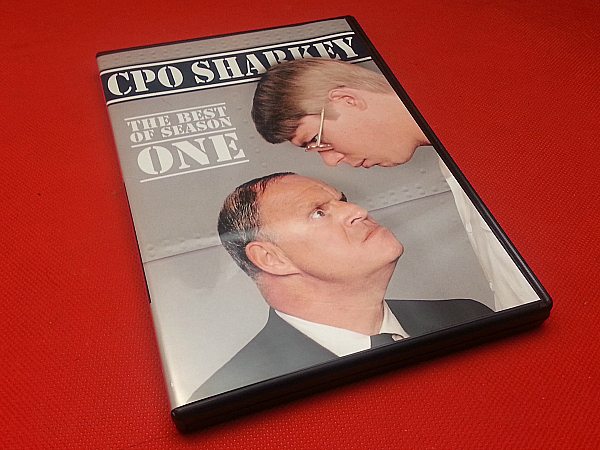 Do you remember Don Rickles?
Even if you're too young to have seen this stand up comedian on The Tonight Show with Johnny Carson, CPO Sharkey, his TV specials or his many other TV Roles and appearances, he is a man who has had a great influence on comedy as we know it today.
His specialty is the genre of "insult comedy." He can handle any heckler and knows how to verbally strike anyone in his path.
The CPO Sharkey TV series originally aired in the 1970s after Don Rickles was well established as a comedian who knew how to hurl insults that made you laugh and cringe. The Best of Season 1 DVD includes 6 full episodes for 3 hours of programming.
Oh Captain! My Captain!
The Dear John Letter
Goodbye Dolly
Sunday in Tijuana
Sharkey Boogies on Down
Sharkey's Secret Life
Are you ready for laughs?
CPO Sharkey

The Best of Season 1
Time Life
Release date 12/8/15
Synopsis: "For two seasons (1976 1978) and 37 episodes, Don Rickles brought his distinctive brand of comedy to NBC television as the star of CPO Sharkey. His targets were many, his aim was true. His character, CPO Sharkey, was politically incorrect before the term existed! As a 24-year naval veteran, CPO Sharkey had pretty much seen and heard it all. The recruits he whipped into shape at the San Diego naval training center received most of his shards of wisdom. The men of Company 144 may have been hockey pucks, but they were his hockey pucks ready, willing, and able to endure one verbal shark attack after another."
Enter daily through the Rafflecopter giveaway form below: