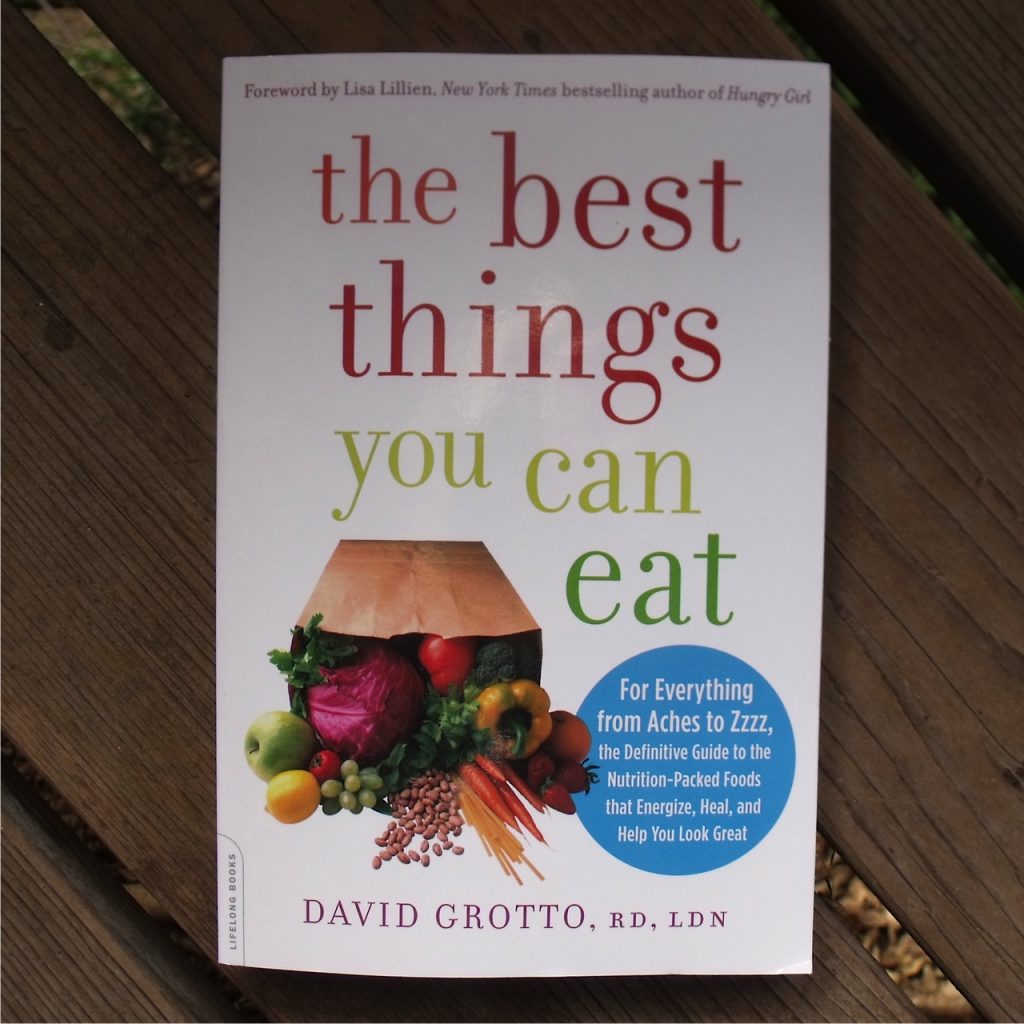 The Best Things You Can Eat
For Everything from Aches to Zzzz, the Definitive Guide to the Nutrition-Packed Foods that Energize, Heal, and Help You Look Great
by David Grotto RD
isbn 978-0738215969
Pub. date 1/8/13
Choosing the right foods to eat can be downright confusing. I think it's pretty obvious that our American society has a lot to learn when it comes to food. We have easy access to things that are clearly junk food and there are many foods that may appear to be a good choice that really aren't. The abundance of junky foods and misinformation is a bad combination.
David Grotto tackles the issues of nutrition in a positive way. Instead of arming us with negative lists of things to stay away from, he gives us positive lists to help us make good choices for meals and snacks. When we know what's best and why it's best, good decisions becomes habit.
The book contains easy to use charts that you can refer back to along with user-friendly explanations. You'll be able to know what's best for your personal concerns – heart health, cholesterol, blood pressure, aches and pains, aging … Some of the information was already familiar to me, but much of it was new. What we eat can have a positive impact on our health.
I had the pleasure of meeting David Grotto last Summer. He really does know his nutrition facts and is passionate about sharing his knowledge in ways that make sense even if science wasn't your favorite subject in school. The forward is by Hungry Girl, Lisa Lillien, who is also passionate about eating well.
Food is much more than just a way to fill our bellies. It is fuel for our bodies and it makes sense to choose wisely for peak performance.
Enter daily through the Rafflecopter form below: