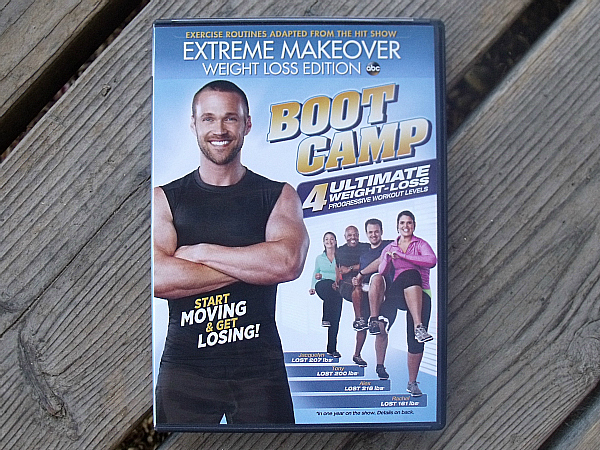 How many of you watch Extreme Weightloss on ABC?
In the show personal trainer Chris Powell helps participants make HUGE changes in their their lives. With the guidance of Chris and other experts, these people change the way they live in order to look and feel better. It's inspirational to see the transformations.
You may not want to be on a reality show and may not need to lose extreme amounts of weight, but Chris Powell can definitely teach all of us a thing or two.
This DVD is a fun workout that can be adjusted to all fitness levels. Chris and some past show participants will inspire you to make a little transformation or a big one. It's entirely up to you.
Extreme Makeover
Weightloss Edition: Body Bootcamp DVD
Release date 6/25/13
The DVD includes a warm-up, cool-down and 4 different levels of instruction. You can do one of the 4 or you can combine them for a bigger workout. All of the exercises are designed to help you lose fat and work your body from head to toe.
It's hard not to be inspired when you have the encouragement of people who have worked hard to transform their lives – Jacquelyn lost 207 pounds, Tony lost 200, Alex lost 216 and Rachel lost 161. It definitely takes work, but these people demonstrate that it is possible.
The entire DVD is encouraging and uplifting. They'll help you feel good about yourself as you celebrate each step of your transformation.
Enter daily through the Rafflecopter form below: