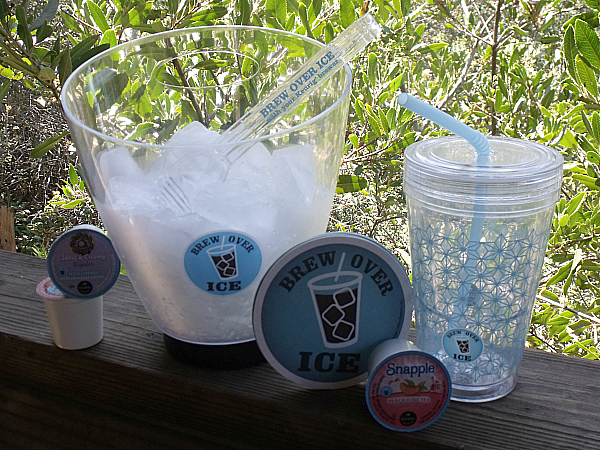 I love starting my day with a perfectly brewed single cup of coffee that I make using my Keurig. Coffee is the reason I initially got my Keurig, but now I use it for a lot more. In addition to making coffee, hot tea, cider and hot cocoa, I can now make delicious brewed iced beverages.
Brew Over Ice K-cups are specially formulated for cold drinks. Like coffee, they are simple to brew. Instead of using a coffee mug, I use a 16 ounce cup that has been filled with ice. I choose the 6 ounce setting and push start. The concentrated hot liquid melts some of the ice and within a moment it's cool and the flavor is just right.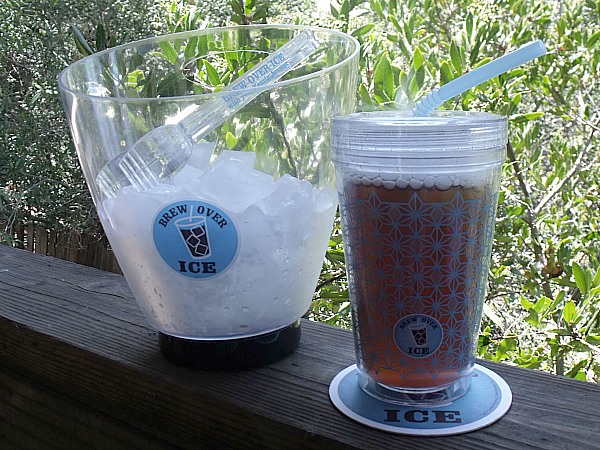 It's fun to keep a variety of Brew Over Ice K-cups on hand. Each person can choose exactly what they want.
Snapple Iced Tea (Lemon, Peach, Raspberry)
Green Mountain Coffee (Nantucket Blend, French Vanilla, Hazelnut)
The Original Donut Shop Coffee Sweet & Creamy (Regular, Nutty Hazelnut)
Vitamin Burst (Strawberry Pomegranate, Acai Berry)
Green Mountain Naturals (Lemonade)
Celestial Seasonings (Southern Sweet, Half & Half, Unsweetened Black, Sweet Raspberry, Sweet Peach, Sweet Lemon)
Snapple Peach Iced Tea is the beverage in the photo. The flavor was strong and authentic, very similar to what I could buy in a bottle but I get to make it at home.
Brew Over Ice K-cups make it simple to brew delicious and refreshing iced beverages.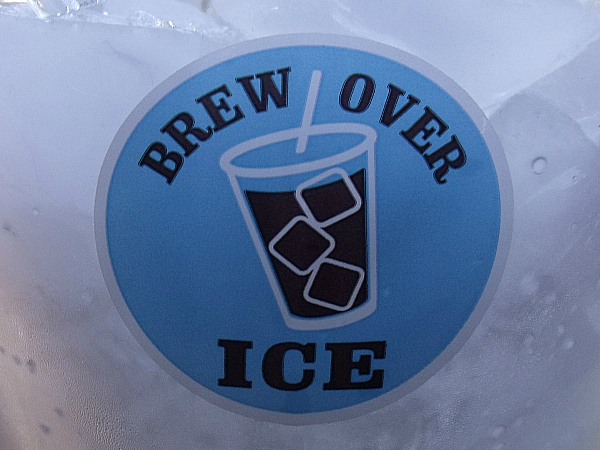 CONNECT – You can like Brew Over Ice  on Facebook, follow them on Twitter, enter the Brew Over Ice Sweepstakes and download a $2 off coupon.
Enter daily through the Rafflecopter form below: