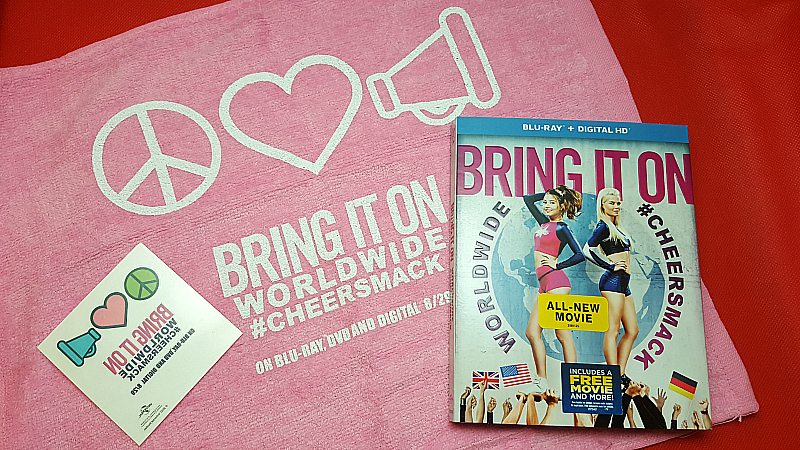 Do you remember watching Bring It On when it was first in theaters 17 years ago? The movie was an instant hit and there are now a total of 6 Bring It On movies. Many moms who enjoyed it when they were growing up now have daughters who can watch it.
The most recent movie, Bring It On Worldwide #CheerSmack, is similar to the original with it's cheerleading theme and messages of empowerment and teamwork. It is also most definitely set in the modern world and is right on trend.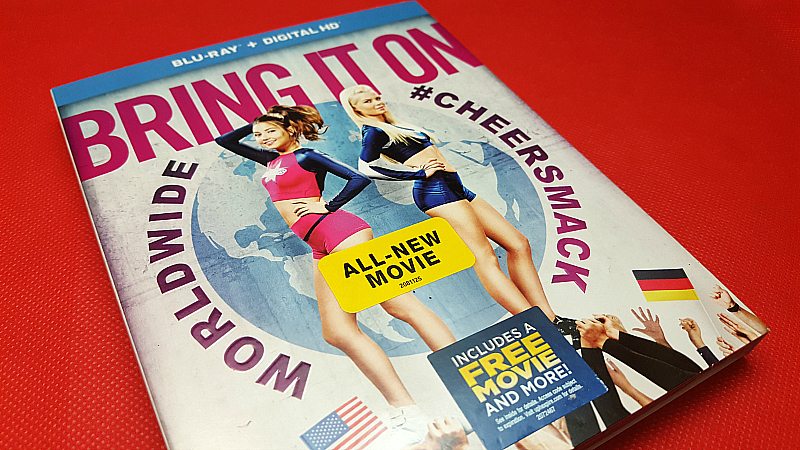 Bring It On Worldwide #CheerSmack stars the iconic and talented Vivica A. Fox along with familiar faces Christine Prosperi from Degrassi: The Next Generation, Jordan Rodrigues from The Fosters and Sophie Vavasseur from Resident Evil.
Check out the competition in the video trailer below:
The movie is a great choice for family movie night and would also be fun as entertainment for a slumber party. Viewers will be entertained and inspired to do their personal best, work well with others and meet the challenges they face.
Are you ready for the competition?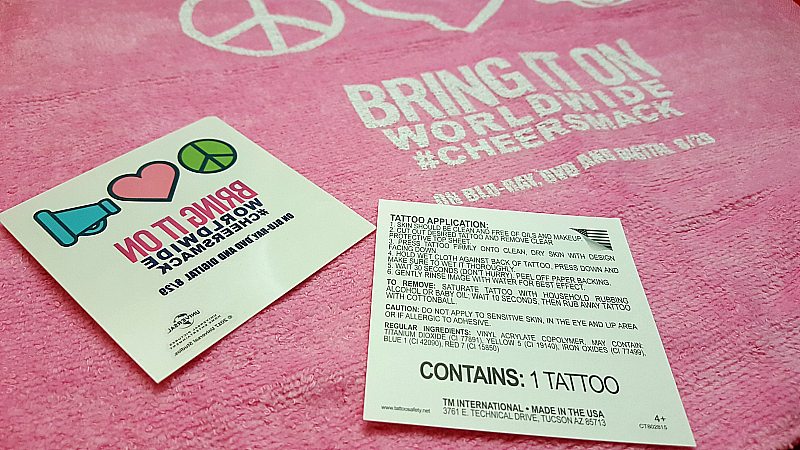 Bring It On
Worldwide #Cheersmack
Universal Studios Home Entertainment
PG-13
Release date 8/29/17
Synopsis: "Filled with all-new stunts and choreography, Bring It On: Worldwide #Cheersmack features 19 squads from around the globe, including teams from Australia, U.K., Germany and France, in addition to the Northern Elite Gymnastics and Cheer team from the United States. The film is the perfect hybrid of cheerleading and dance for a non-stop worldwide showdown. Vivica A. Fox makes her Bring it On debut as Cheer Goddess, the Internet's most popular "Cheer-lebrity." When Destiny, captain of three-time national champions "The Rebels," is challenged to a global cheer showdown by an edgy new team called "The Truth," the Cheer Goddess organizes a virtual battle for squads from all around the world. It seems like the whole world wants to take down Destiny and her team, and they just might succeed, unless Destiny can rise to the challenge, set her ego aside and figure out who her real friends are."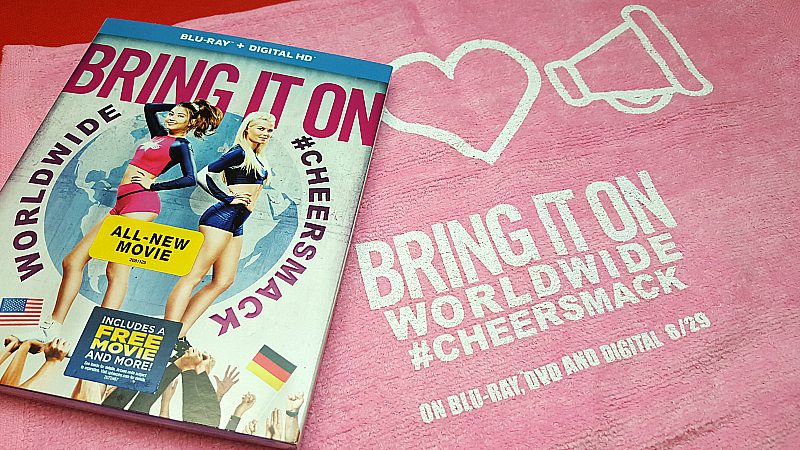 Enter daily through the Rafflecopter giveaway form below:
a Rafflecopter giveaway