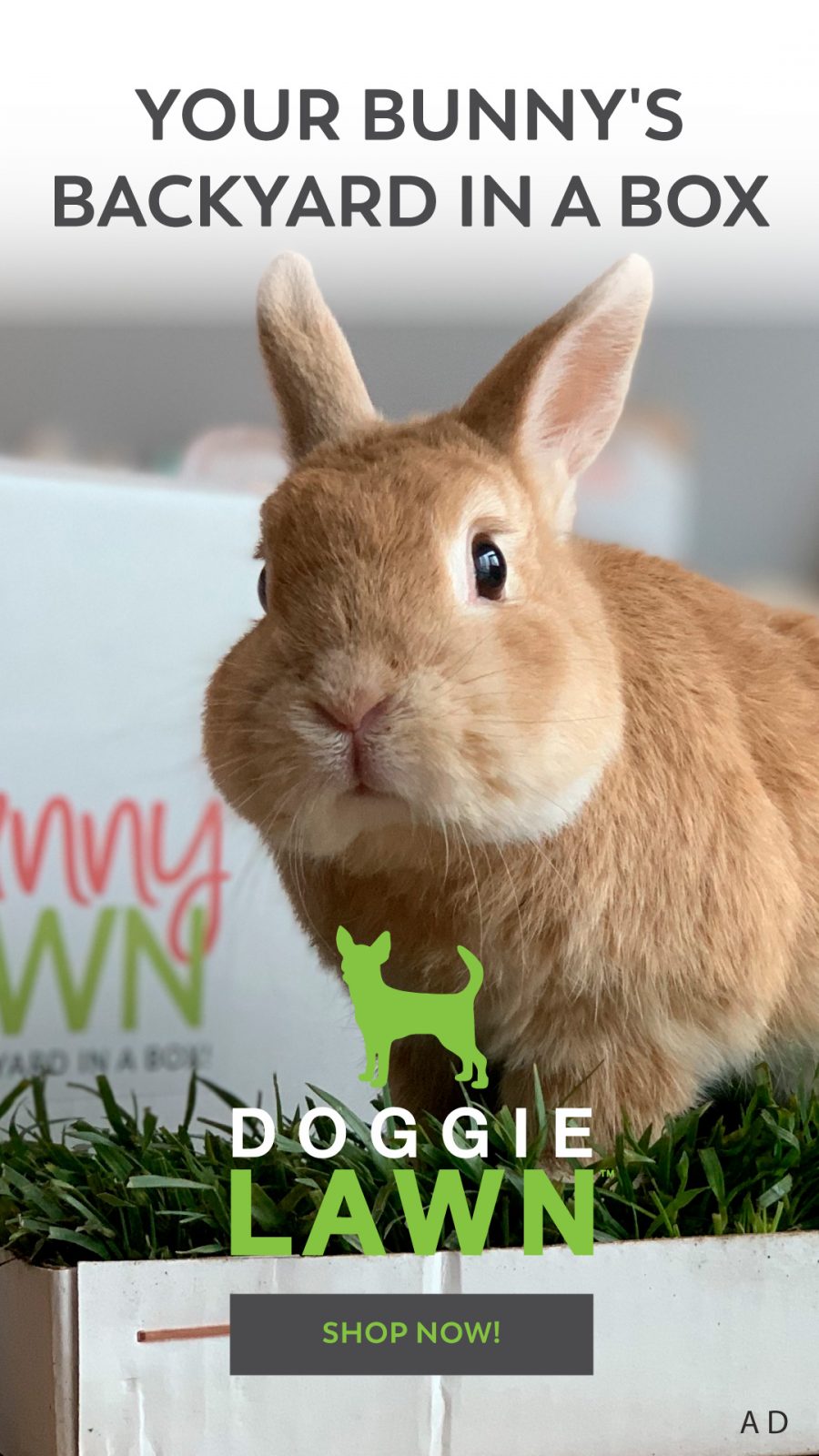 How to help a new baby bunny
feel right at home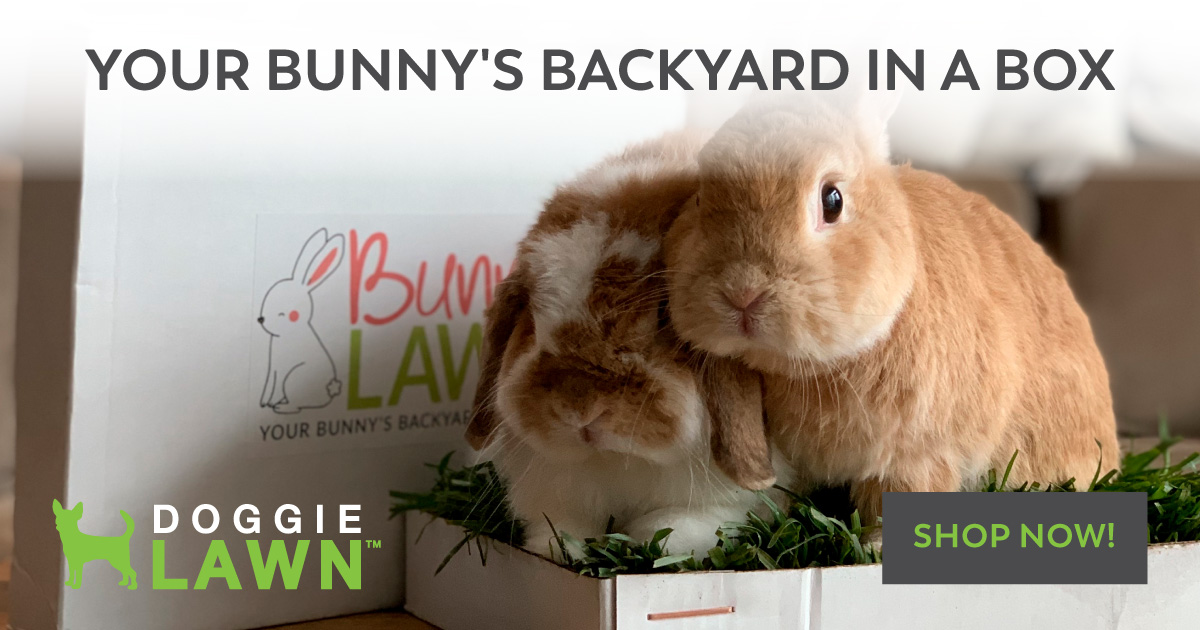 It's bunny care 101, when you help your new baby bunny feel right at home with their personal backyard in a box.
You may already be familiar with the convenient Doggie Lawn for your dog's bathroom needs, but you may not have thought about this for a rabbit.
Bunnies love grass, so it makes sense to give your bunny a little patch of happiness.
Your precious pet will love lolling about on their own grass patch, but that's not all.
Bunnies also like to chew on grass, so they can do that, too.
The natural and disposable Bunny Lawn boxes come in two sizes, petite and grande, so you can decide what's best for you.
They are grown in California and can be shipped throughout the US.
The grass does well both indoors and out, so keep it wherever it makes sense for your bunny.
Some choose to keep their bunnies in a cage all of the time, while others roam free in the house or in an enclosed space outdoors.
Your Bunny Lawn is easy to care for.
Mist it with water periodically to keep it fresh and that is about the only maintenance it will need.
Have fun with your new bunny!
More from Mama Likes This
Following are fantastic gift ideas for the whole family, so check them out before you shop.
Happy shopping!
Take a look at my entertainment articles, so you can keep up with the latest TV, movie and book news.
Check out my free printables., when you are looking for activities to do at home.
Many are from Disney and Shout Factory, so they feature movies, TV series and characters that your kids already know and love.
Some are educational and some are just plain fun.
There are coloring pages, crafts, word puzzles, mazes, memory games and other family friendly activities.