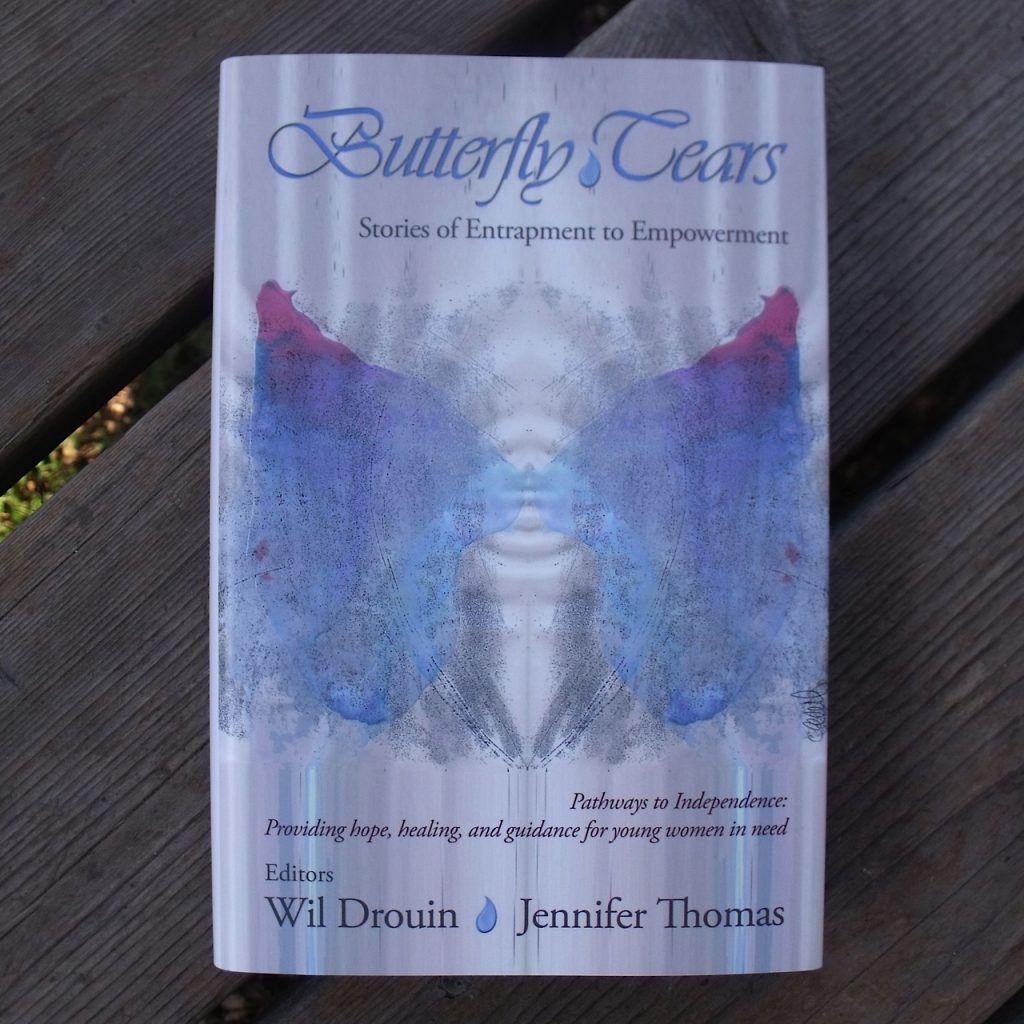 Butterfly Tears
Stories of Entrapment to Empowerment
Edited by Wil Drouin and Jennifer Thomas
ibsn 978-0983421801
Pub. date 9/1/11
Description: "So many women's lives are shattered before they even have a chance to begin – girls who suffer childhood abuse, neglect, drug addiction, and despair. Since 1991, the Pathways to Independence Foundation has provided help, healing, and, most importantly, hope to these struggling young women. Butterfly Tears reveals the gripping, intimate stories of nine brave women who found the strength to turn their dark, raging worlds around. Women who, against all odds, broke free of the destructive cycle of addiction and abuse to attain love, security, and successful lives. Women who have emerged as lawyers, teachers, and counselors who joyfully give back to society."
There are times when I can be found reading with tears running down my face. When I'm wrapped up in a fictional story, I'll cry in the moment. When the stories are true, I typically get emotional in a deeper way.
Butterfly Tears is an intense collection of true life stories of hardship, struggle and success. It's always sad to hear of the difficulties that others face and it's truly inspirational to hear how these brave women survived and thrived against all odds.
It's easy to look at a woman who is in a bad situation and pass judgement. Fortunately, there are organizations like Pathways that look beyond the current situation with empathy and understanding in order to help these women rise above.
The stories are inspirational. They will help women who are in similar situations and they will help the rest of us understand. I am grateful that I haven't experienced struggles like these women and am encouraged by their strength and bravery.
CONNECT – You can like Butterfly Tears on Facebook.
Enter daily through the Rafflecopter form below: