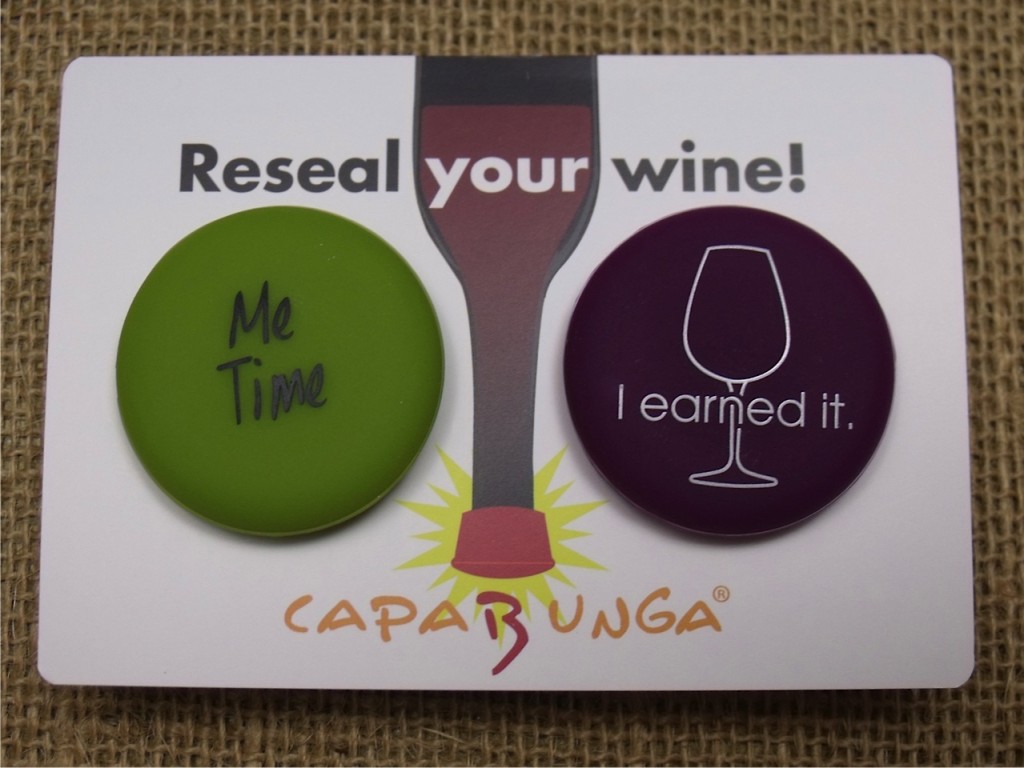 Some of you may finish an entire bottle of wine at once, but for those of you who don't this is a fun little invention that was created by two winery owners from Northern California's wine region.
CapaBunga is a patented silicone wine bottle cap that can be reused again and again. They are available with a variety of entertaining slogans, holiday images or you can even get a custom design if you want to order a whole bunch of them.
After you've opened up a bottle and removed the cork, you can slip a CapaBunga on the bottle. It's easy to get it on and it seals tightly so that no liquid spills out even if the bottle is upside down or on it's side. This is much easier than trying to force a cork back in and I don't have to worry about little bits of cork falling into the wine.
Silicone is a pretty amazing material. I've got a bunch of silicone kitchen tools, bakeware and even pot holders.It's lightweight, flexible and durable.
CapaBunga caps are cute and functional. They'll come in handy at home and make a great gift!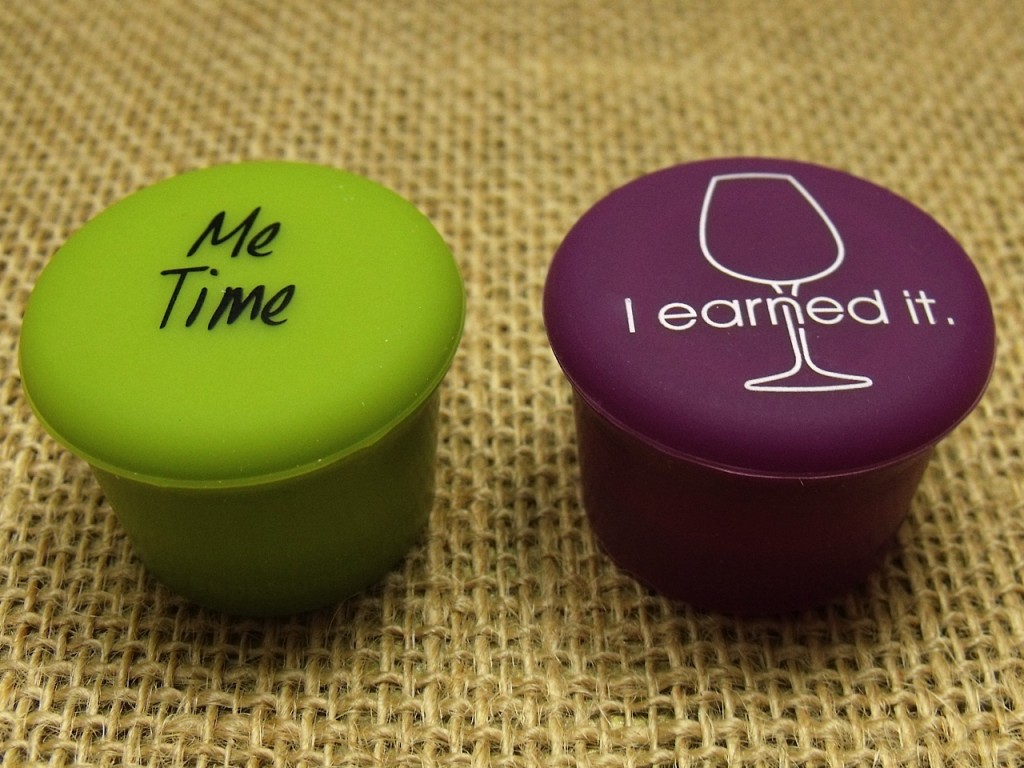 CONNECT – You can like CapaBunga on Facebook and follow them on Twitter.
Enter daily through the Rafflecopter form below: