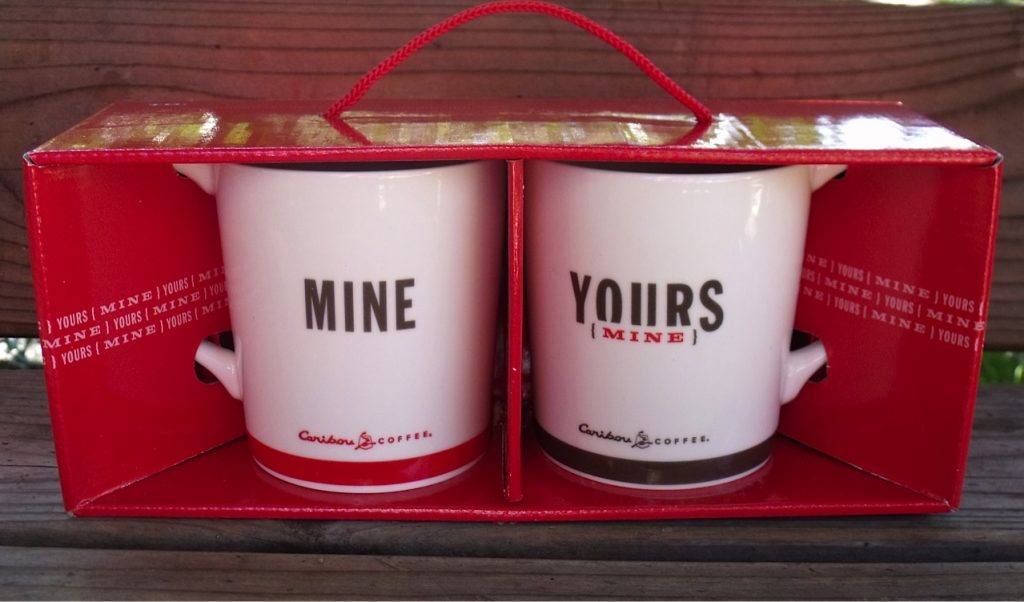 Aren't these Mine Yours mugs cute? They are quite appropriate in my house … While I'd like to think that all the coffee, tea and cocoa is mine, there are others here who would claim the same ;)
In addition to having fabulous coffee, Caribou Coffee also has fun gift items including these ceramic mugs that would be just perfect for Valentine's Day.
The mugs are packaged in a nice box that keeps them safe and has a nice little handle on top. The box is fine for gift giving as is, if you don't have gift wrapping skills (like me). There is even space on the top of the box to add who the gift is to and from.
One mug says Mine.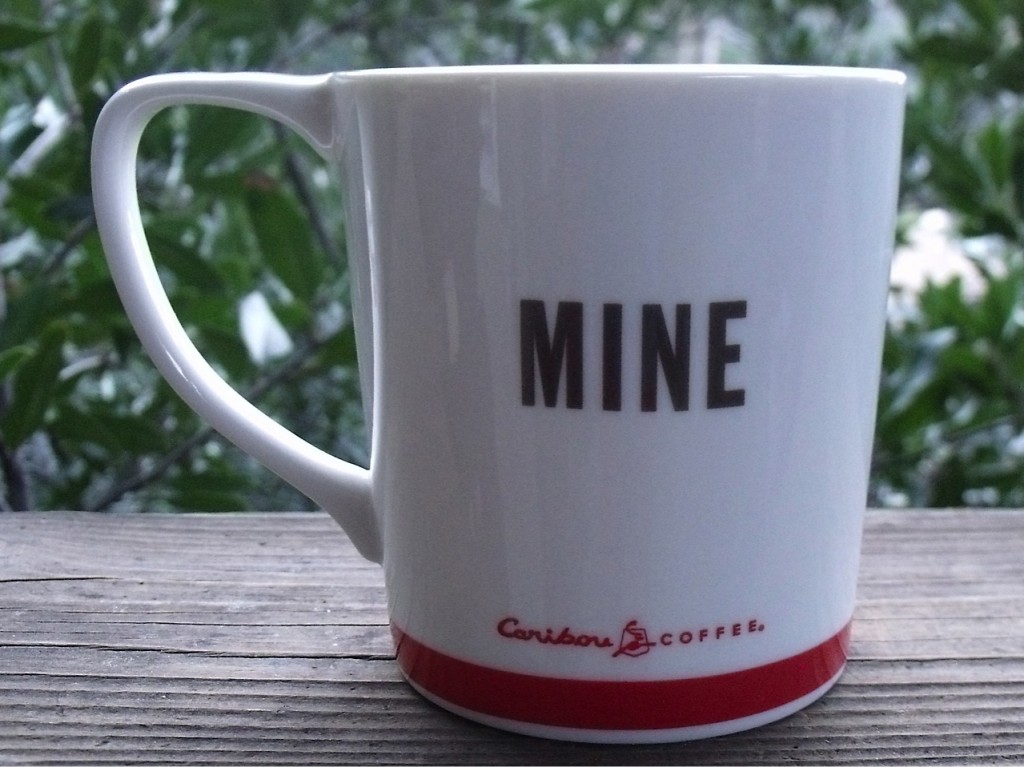 The other says Yours (mine).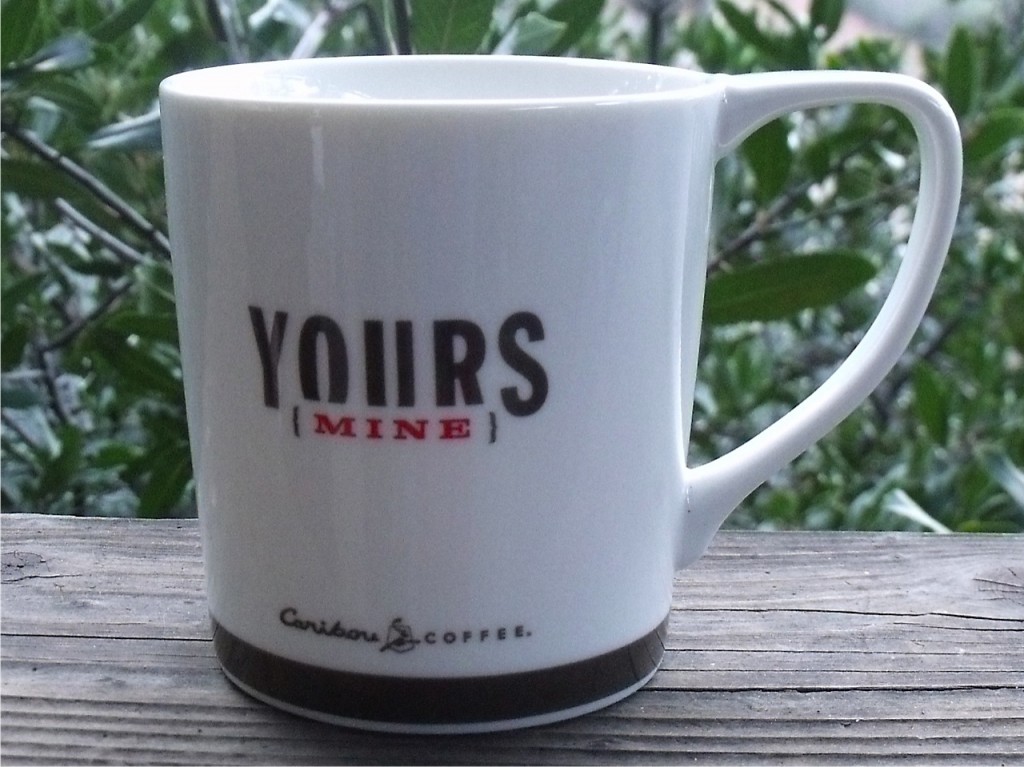 In any good relationship, it's always good to be open to the idea of sharing … and to keep a sense of humor!
This pair of mugs would be a lovely gift for Valentine's day. You can give the set by itself or pair it with your honey's favorite Caribou  Coffee.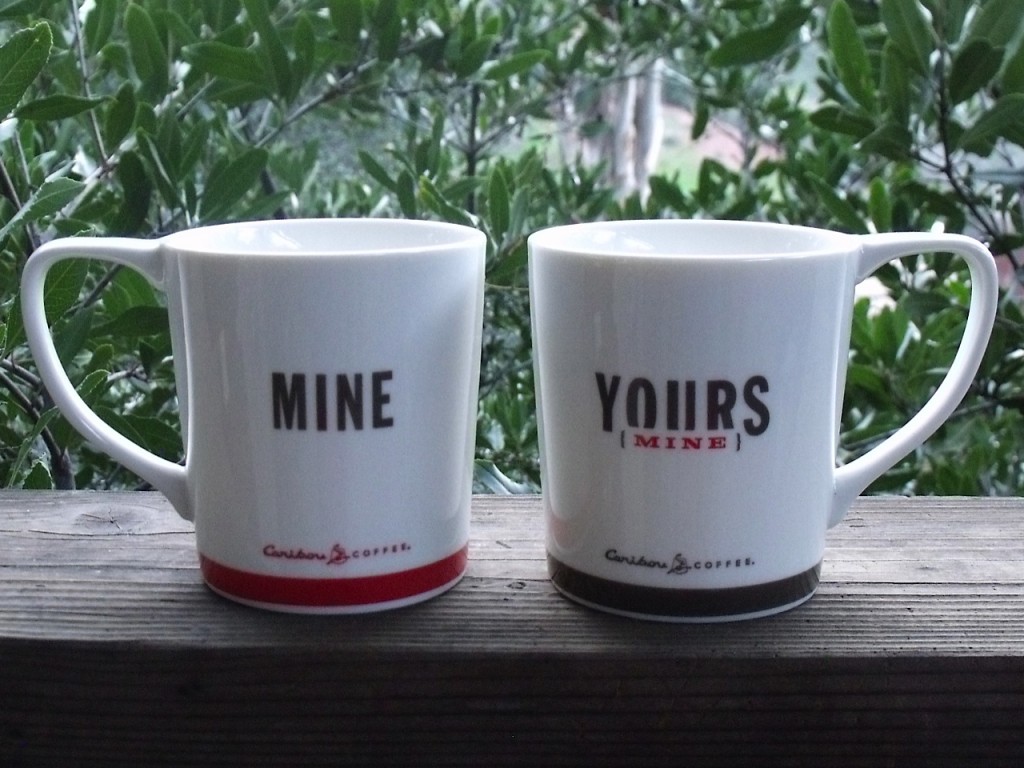 CONNECT – You can like Caribou Coffee on Facebook and follow them on Twitter and Pinterest.
Enter daily through the Rafflecopter form below: