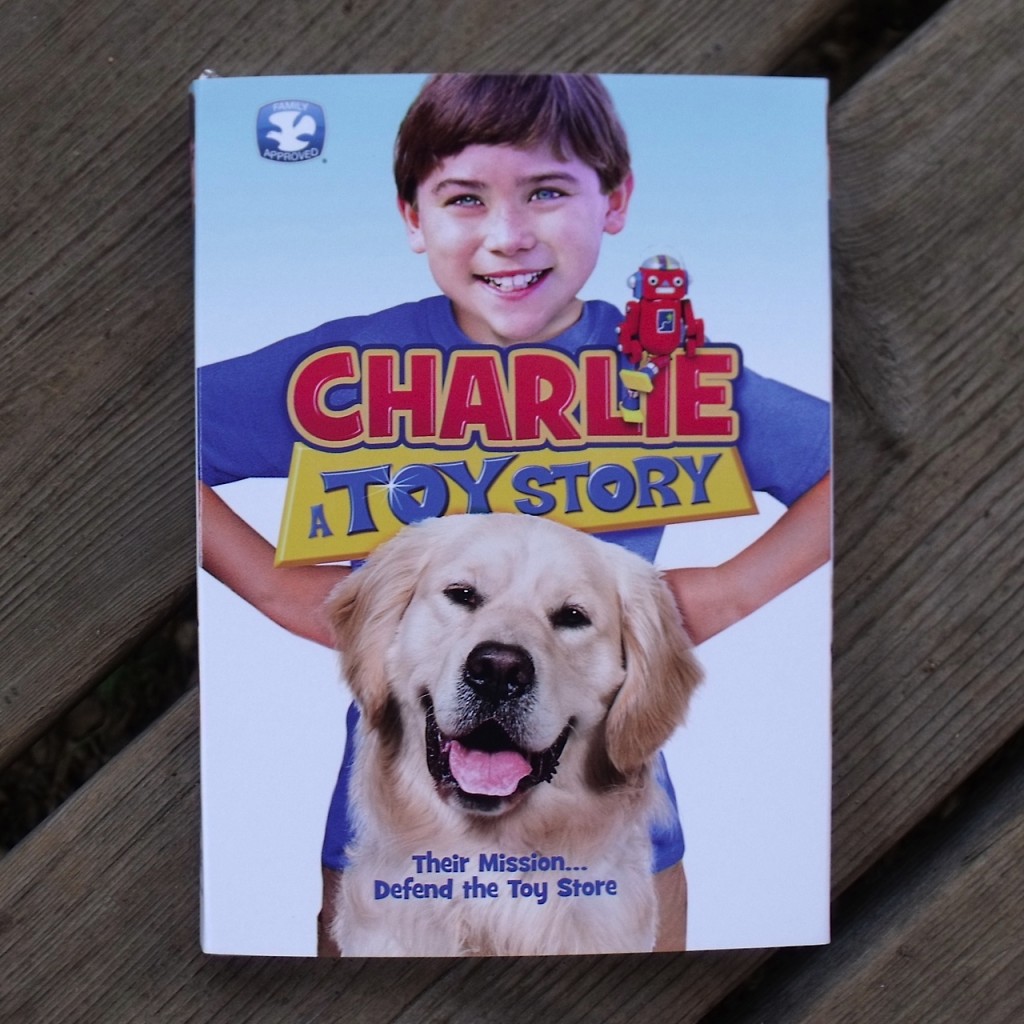 Charlie: A Toy Story

Release date 4/2/13
Synopsis: "10- year-old Caden and his best friend, Charlie, a golden retriever, set out to thwart the evil plans of the bumbling town bullies who are out to break into Caden's Dad's toy shop to steal his new one-of-a-kind toy invention.  Filled with warmth and humor, this laugh-a-minute comedy will give you back your dreams and show you that anything is possible if you just believe in yourself!"
This is another cute movie with the Dove.org Family Approved Seal.
Is it a big budget blockbuster? No. Is it cute, family fun that you can feel good about your kids watching? Yes.
It reminds me of those afternoon movies I watched as a kid. It's entertaining and has some good lessons mixed in. There are some religious concepts thrown in, but they're done in a subtle way that can be applied to your own beliefs. It doesn't feel preachy, but there are some good, solid life lessons to be learned as kids are being entertained.
The movie could be a good choice for family movie night or with the Dove.org seal the kids can watch it on their own.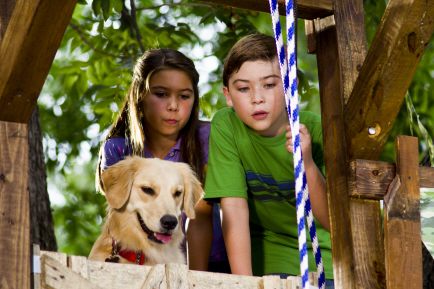 CONNECT – You can follow Entertainment One on Twitter.