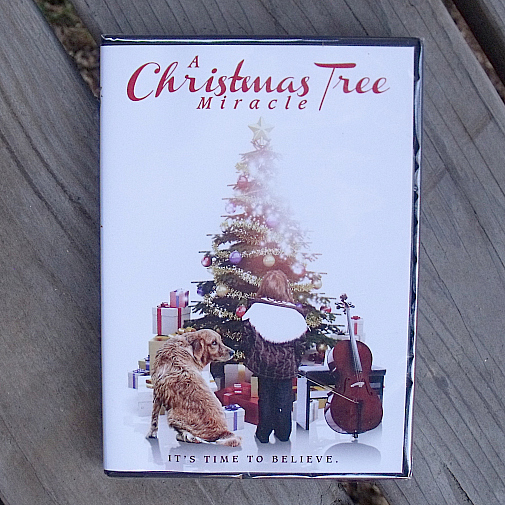 Heartwarming family movies are always welcome around the holidays!
A Christmas Tree Miracle is a new movie from Green Apple Entertainment. It's entertaining and, of course, there are some good lessons that can be beneficial for viewers of all ages. The film features adults, teenagers and a small child who will entertain and warm the hearts of the whole family.
This materialistic family needs to be reminded that Christmas is not about taking and accumulating luxurious possessions. Other things are much more important than the stuff that we have. The movie is about Christmas, but the lessons learned are good to keep in mind all year long.
A Christmas Tree Miracle
It's Time to Believe
Release date 12/3/13
Synopsis: "For the George family, accustomed to the luxuries of a privileged suburban life, Christmas has become a season of taking rather than giving. With dad per-occupied with work, mom on edge and self-involved teens, Nick and Natalie, fixated on their every-growing wish lists, the youngest is the only one with any true Christmas spirit"
Enter daily through the Rafflecopter form below: