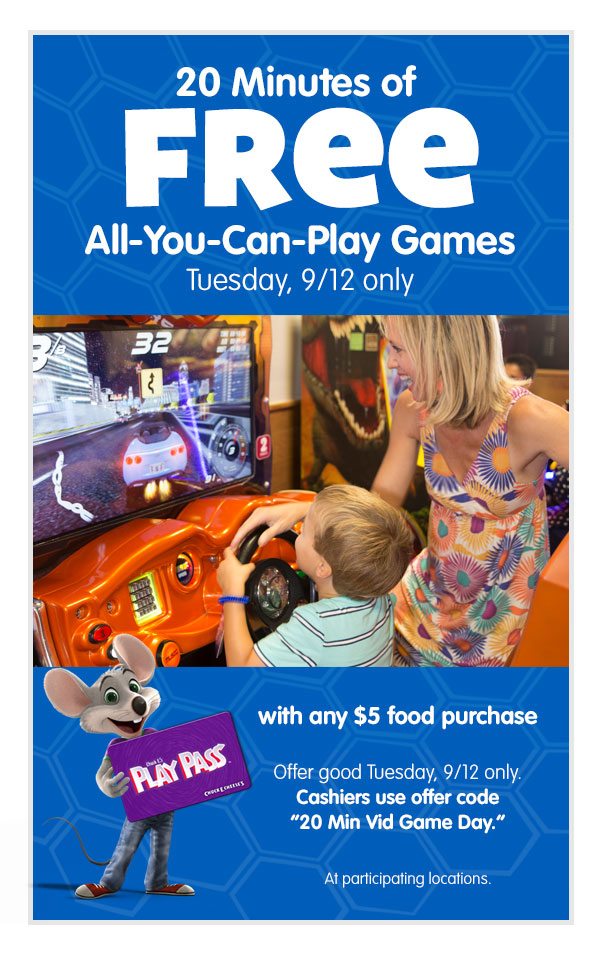 Did you know that September 12th is National Video Games Day? Yes, this is a real day and it's the perfect excuse to have some family fun at Chuck E. Cheese's!
Chuck E. Cheese is currently the world's largest buyer of cabinet style video games. Each location has a good assortment of simple games for little ones and older kids who want more of a challenge. Parents may want to get in on the fun, too!
Check out the special offer from Chuck E. Cheese's:
National Video Games Day Offer
20 minutes of free all you can play games
with $5 minimum food purchase.
Offer valid all day
September 12th, 2017 only
at participating US Play Press stores excluding franchisees
Limit 1 per guest
Hope you and your family have a great time celebrating this fun day!