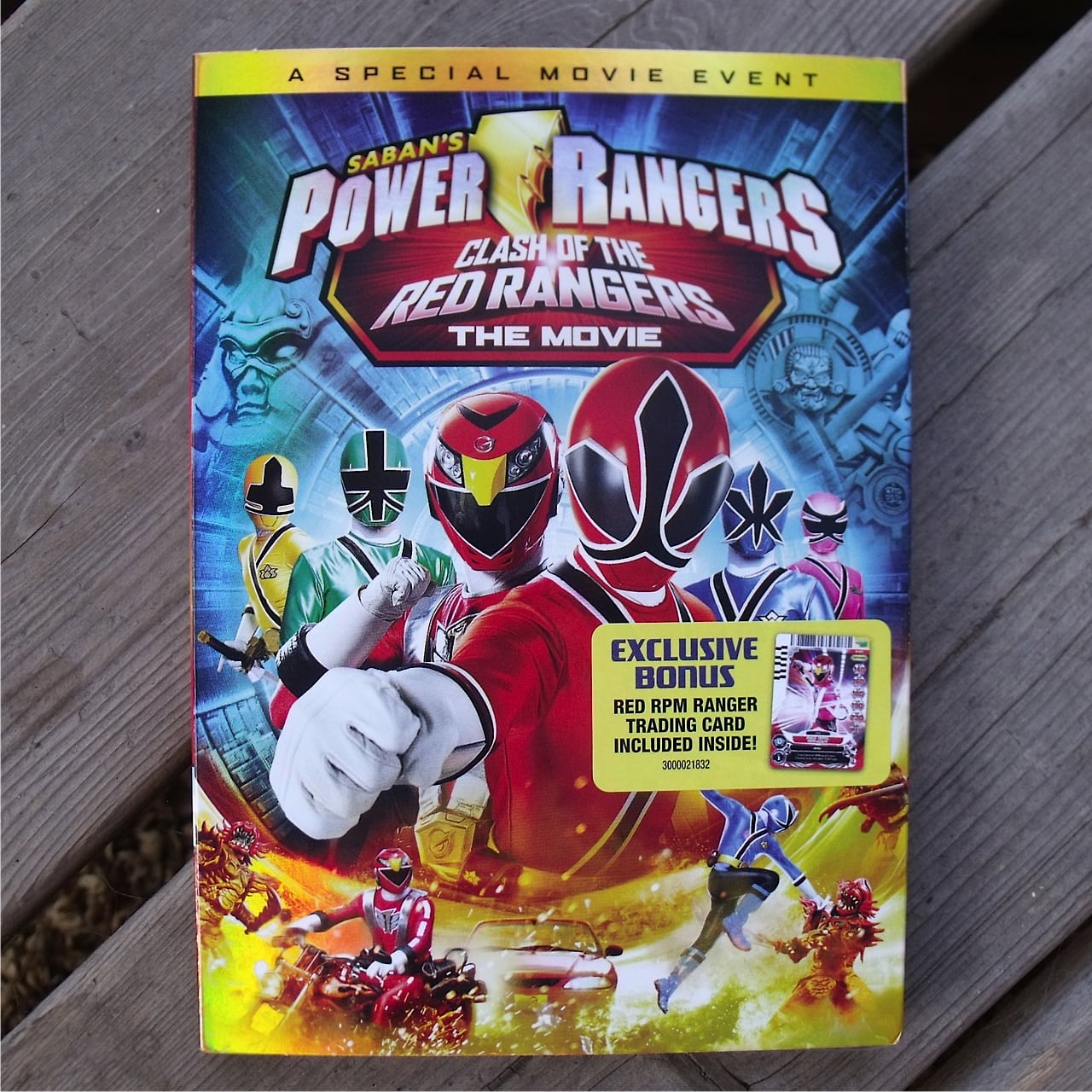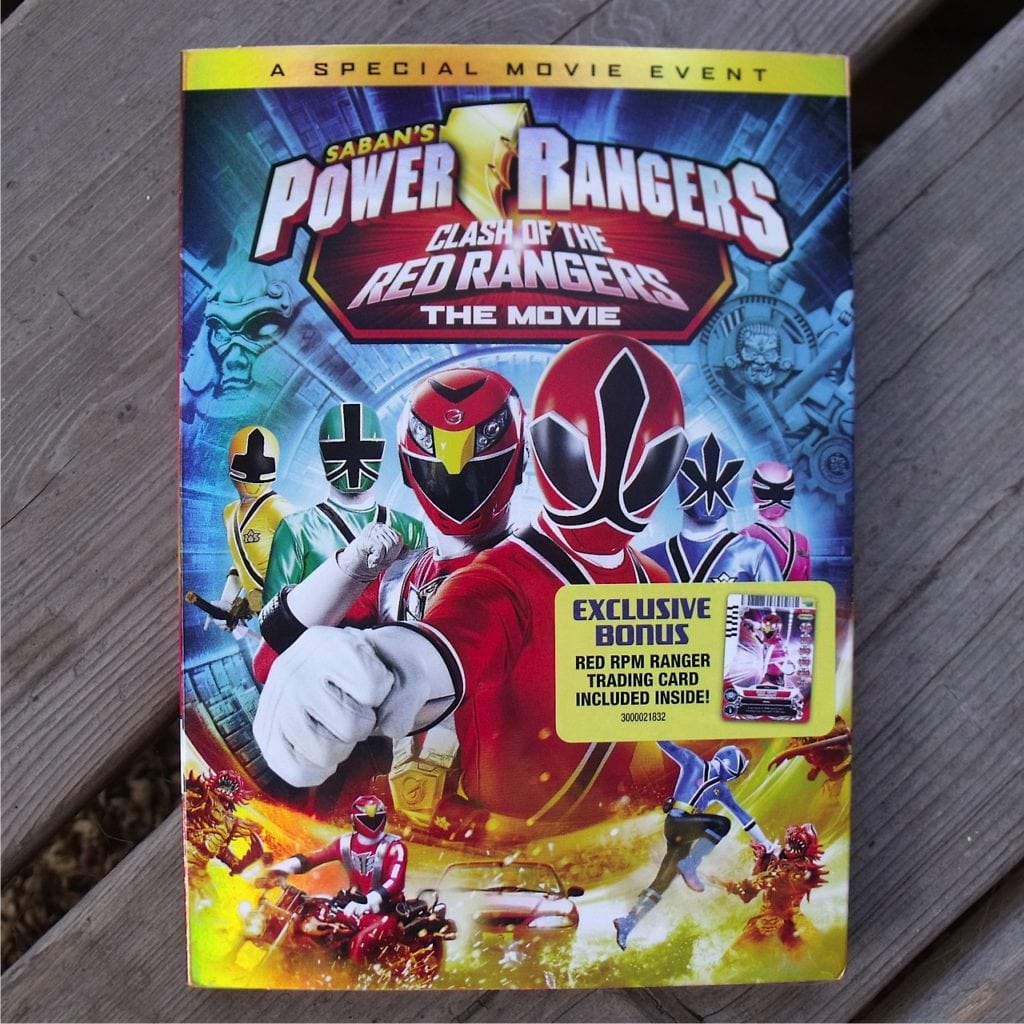 Power Rangers:
Clash of the Red Rangers Movie DVD
Release date 3/5/13
Synopsis: "The Samurai Rangers team up with the mysterious RPM Red Ranger to fight off dual threats from Master Xandred's Mooger army and a robotic super villain from the RPM Ranger's dimension. When both Red Rangers get struck with hypnobolts they turn against one another and the fate of the world hangs in the balance."
What's better than a Power Rangers TV show episode? A feature length Power Rangers movie, of course!
When you add an exclusive bonus trading card inside the package, it's even better!
The movie is exactly what I'd expect from the Power Rangers. There's lots of high energy action in the fight of good vs. evil. Kids will probably be inspired to reenact scenes from the movie either with action figures or their friends.
In addition to the 45 minute movie feature, there are several bonuses:
The Power Rangers MEGA Album Playlist Video

Train Like a Ranger video
Bloopers
Auditions featurette
The movie and bonuses are lots of fun. This DVD will be a welcome addition to any Power Ranger fan's collection.
Enter daily through the Rafflecopter form below: