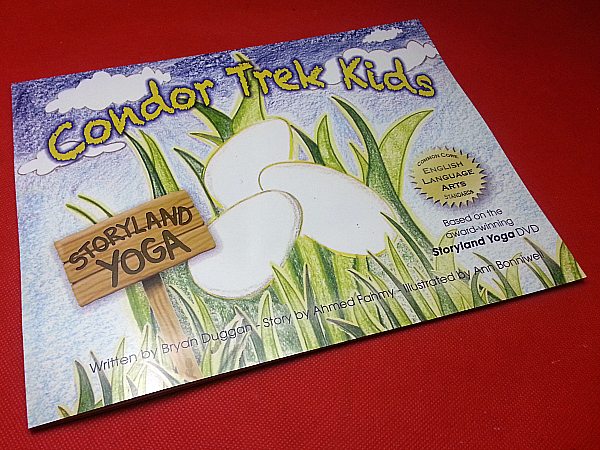 Some books are meant to be read while children sit still and listen calmly. Other books are meant to get kids moving.
Condor Trek Kids is a book that gets kids involved and moving along with the story.The book is based on section of the Storyland Yoga DVD. It's a great way for kids to have fun as they are introduced to the benefits of practicing yoga.
Yoga poses are incorporated into the story in the right progression. The whole thing is very natural and very fun for kids. An adult can also enjoy reenacting the story through yoga poses right along with them.
Children will ride a bike, hike through tall grass, hiss like a snake, roar like a lion and more as this story is read. The illustrations are great and make it easy for kids to understand how each pose is done.
Condor Trek Kids is wonderful!
Condor Trek Kids

Storyland Yoga
by Bryan Christopher Duggan
isbn 978-1478393429
Pub. date 3/18/13
Description: "Condor Trek Kids is the book version of one of the stories in the nationally recognized, award-winning kid's yoga video, Storyland Yoga. This beautifully illustrated book features easy yoga poses for beginners and a story that engages children by motivating them to do yoga as they imitate animal poses and other kids. Whether you're a concerned mom, teacher or grandparent, this book (and the video) are a wonderful investment in your child's health and development. When practiced regularly, yoga for children has proven to increase concentration, clarity, calmness and even grades. "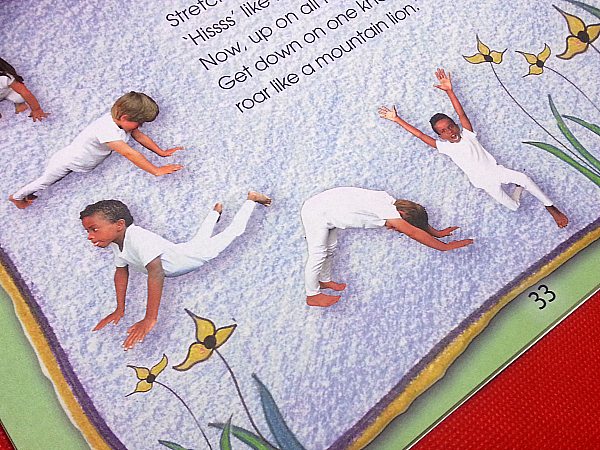 SOCIAL MEDIA – You can connect with Playful Planet on Facebook, and Twitter.
Enter daily through the Rafflecopter giveaway form below: