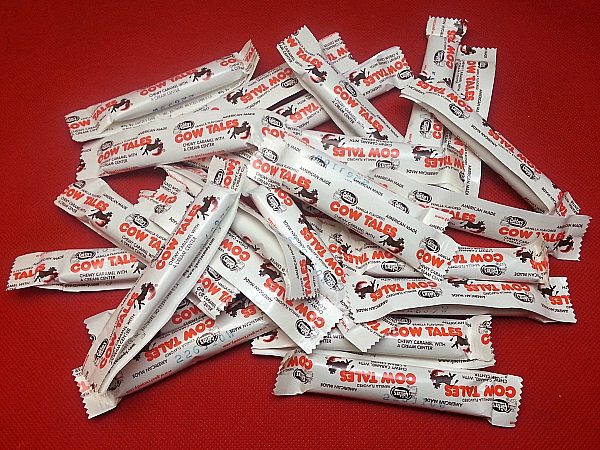 Have you decided what you are going to be giving to trick or treaters this Halloween? Perhaps, you've already started to enjoy sweet holiday treats.
Cow Tales caramels are a delicious option that are made in the USA. The Goetze family founded the company way back in 1895. It's been 120 years and they are still going strong. This is their most popular item and it was introduced in 1940.  They certainly know what they are doing!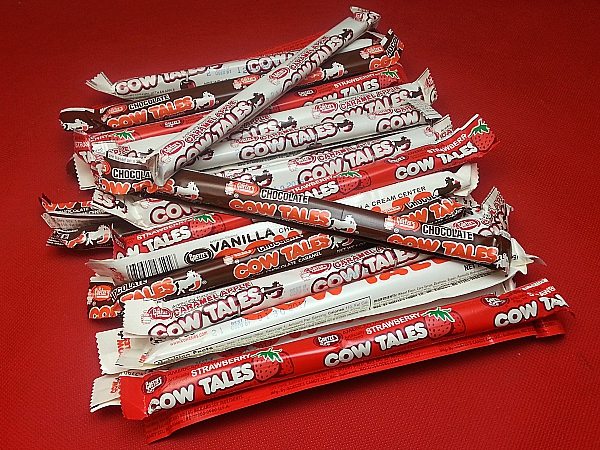 My family doesn't eat much candy. A little bit of sweetness every now and then is all we need. That is exactly what Cow Tales give us without being overly sweet or rich. The flavor and sweet touch are just right.
Cow Tales are soft and chewy outside with a cream center. The originals have vanilla cream inside. They also have newer flavors – Strawberry, Chocolate and Caramel Apple. My family likes the Original and Chocolate flavors best. All flavors are nut-free, making them a good choice for trick or treaters and parties.
They have two great size options for Halloween. The mini Cow Tales are great for setting out in a bowl to give a handful to trick or treaters. The bigger Cow Tales Sticks are good when you want something larger.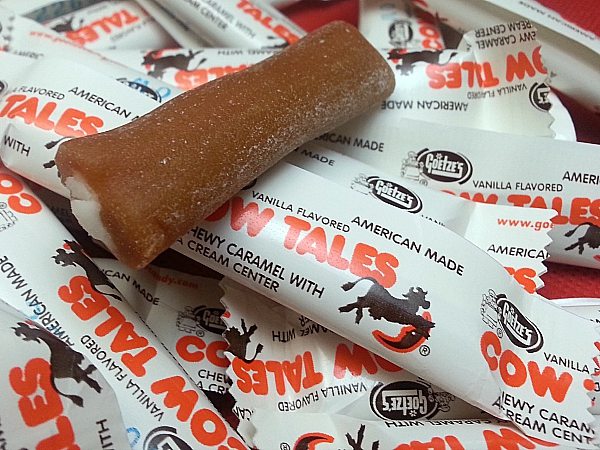 Enter through the Rafflecopter giveaway form below: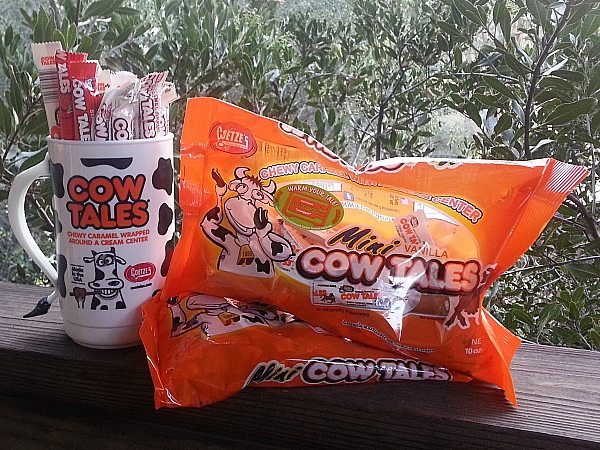 Thank you USA Love List for coordinating this giveaway.