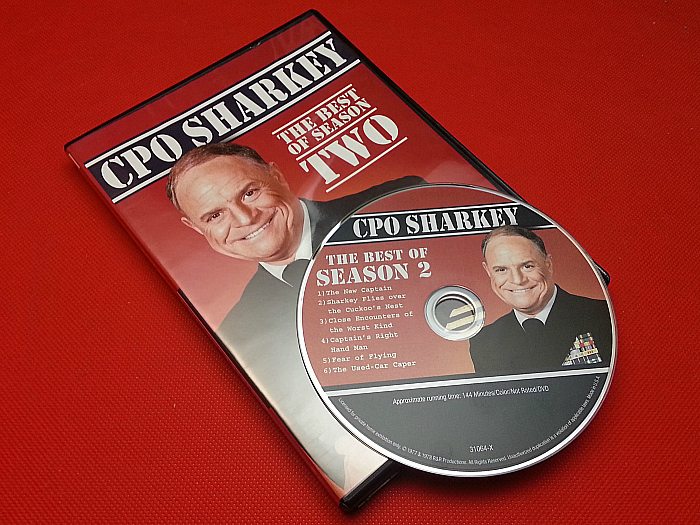 Do you remember CPO Sharkey?
The sitcom ran from 1976 to 1978. The star of the show was Don Rickles and features the abrasive style of comedy that made him famous. I hadn't realized it before, but he did serve in the Navy during WWII, which made this role a perfect fit for him.
The Best of Season 2 DVD includes six laugh out loud episodes:
The New Captain
Sharkey Flies Over The Cuckoo's Nest
Close Encounters of The Worst Kind
Captain's Right Hand Man
Fear of Flying
The Used Car Caper
Seventies era television has a very distinct look and feel to it. CPO Sharkey is a fun and hilarious step back in time.
CPO Sharkey
The Best of Season 2
Time Life
Release date 3/29/16
Synopsis: "Sharkey is fuming when the new captain proposes that "the chief with the biggest beer belly" get in shape—and both are chagrined when the captain is forced to take Sharkey on as his personal aide. Sharkey gleefully bails out his guys by foiling a crooked used-car salesman. He's earned his gotcha moment; it sure beats squirming all day. He has to take a flight for Navy business, but his fear of flying has him panicked. His girlfriend, Natalie, accuses him of being insensitive. To top it all off, when he goes in for a routine physical he's mistaken for a psychiatric patient!"
Enter daily through the Rafflecopter giveaway form below: