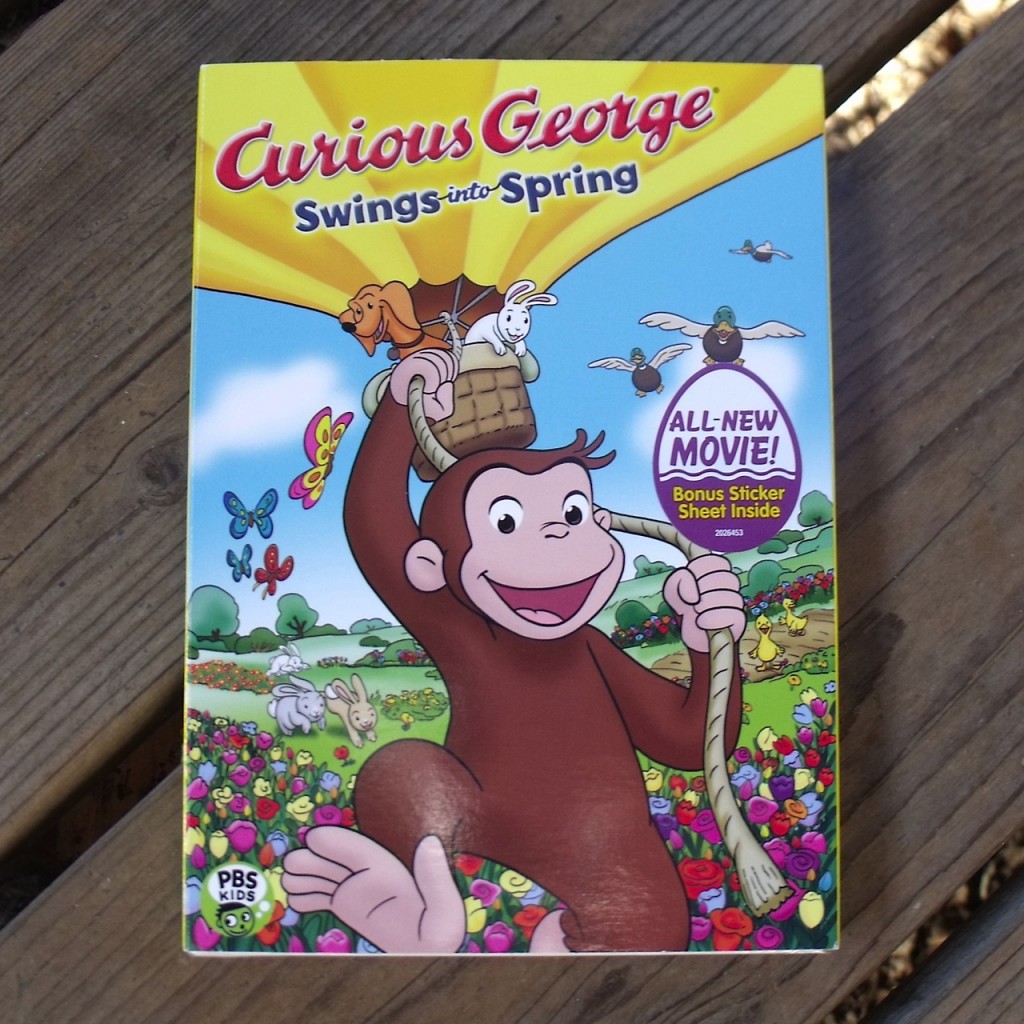 Curious George
Swings Into Spring DVD
Release date 3/12/13
Synopsis: "Spring has sprung and the world's favorite monkey returns — as curious as ever — in this high-flying, full-length feature. George and his best friend, Hundley, explore all the wonders of the season together— including blooming flowers, baby animals and canoe rides. But when Hundley loses his way, George takes to the skies to find his pal, in a wild adventure that ends with a very fun surprise!"
I've been excited to see that Curious George is once again trendy and popular for kids. I used to love checking out Curious George books from the library and am happy to see that they're now making new movies and videos for kids to enjoy.
George helps kids learn about being inquisitive and adventurous. We can learn some good things by being curious and we can also run into trouble when we aren't careful enough. It's so much fun to explore with Curious George.
Curious George Swings Into Spring is an all new movie feature. It's almost an hour long and will appeal to preschoolers and elementary school age children.
There is a fun bonus gift with the DVD – a sheet of stickers featuring Curious George, the Man in The Yellow Hat and other items that kids can use to create their own Curious George scene.
This is an entertaining DVD that will get kids excited about Spring and exploring the world outside.