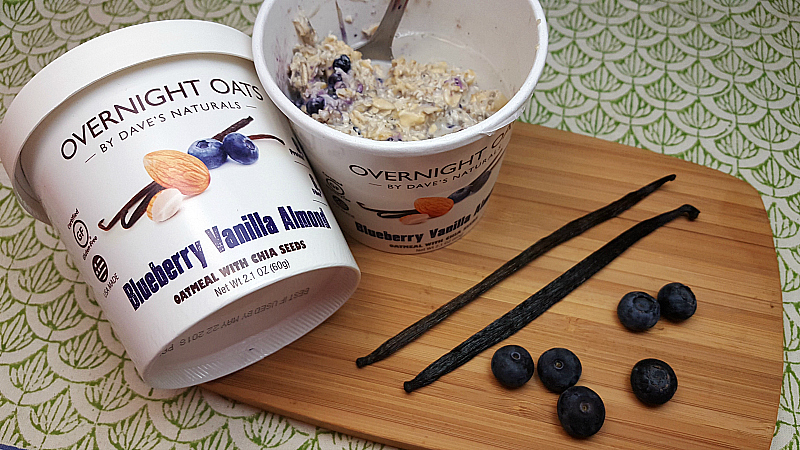 Oats are a fantastic way to start the day. When they are Overnight Oats by Dave's Naturals, they are even better!
Dave's Overnight Oats are from the Dave's Gourmet family. This is the same company that makes Dave's Gourmet Insanity Sauce and a variety of other spicy products. These oats will not set your mouth on fire, but they are made with the same high standards as their hot sauces.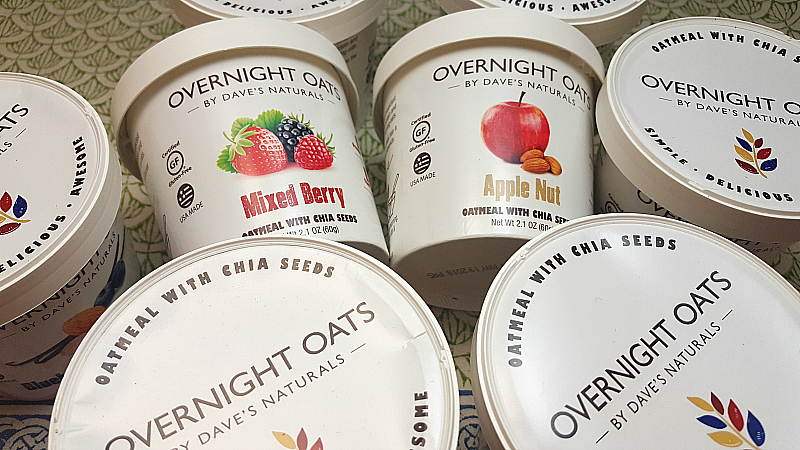 The Overnight Oats are more than "just oats." They include a variety of nutritious ingredients that make for a satisfying meal that has great texture and delicious taste.
There are four different flavors available.
It takes me less than a minute to open up the package, add liquid and put the oats in the refrigerator. Then when my family gets up in the morning, breakfast is ready for them to grab and go. Even when you're short on time, there is no need to skip breakfast and end up sluggish and hungry by mid-morning.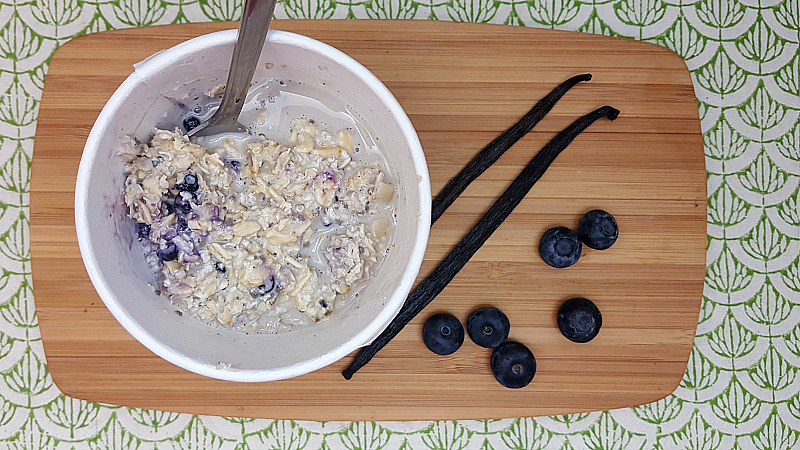 We liked them all, but my favorite is the Blueberry Vanilla. In addition to the whole grain gluten free oats and chia seeds there are real blueberries, vanilla and almonds. Since the blueberries are real, the taste is natural and there's no artificial aftertaste.
I tried them out with a variety of different liquids – regular non-fat milk, vanilla soy, almond milk and coconut milk. They all work well. It's just a matter of what you prefer.
Which flavor do you think you'll like best?
Connect with Dave's Gourmet on Facebook and Twitter.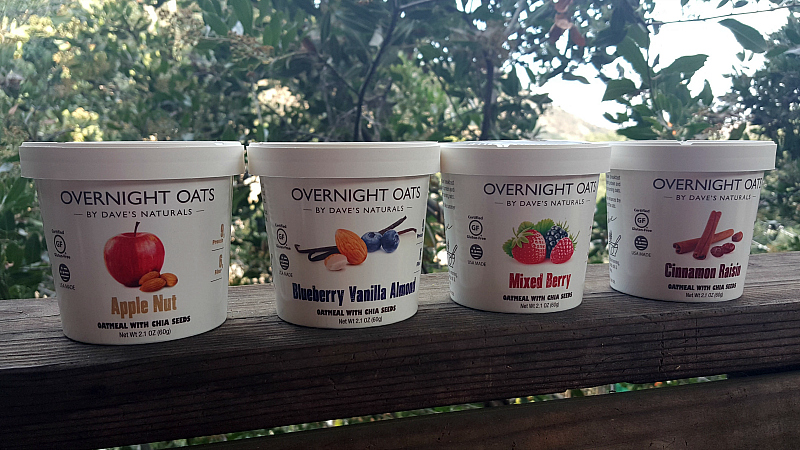 Enter daily through the Rafflecopter giveaway form below: