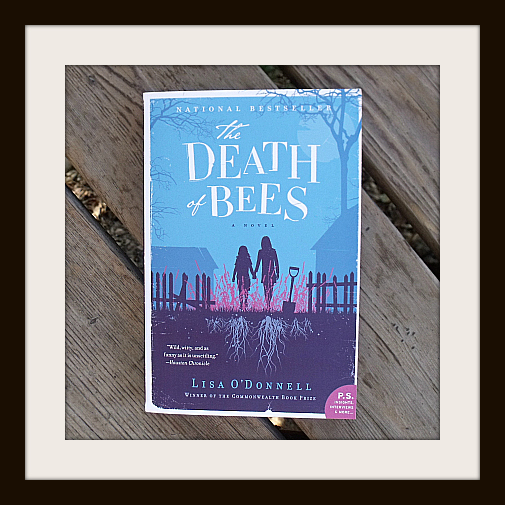 I thoroughly enjoyed this book from the first page to the last. It drew me right in and I couldn't put it down.
Lisa O'Donnell brings the story and each of the characters vividly to life. The author was an award winning screenwriter before she became a novelist. Her writing style is unique and it works.
Each of the chapters is written in the voice of one of the three characters – sisters Marnie and Nelly and their neighbor, Lennie. The chapters flow together smoothly. It's interesting to get to know each of them and understand their personal take on current events and what led up to the death of the girls' parents
The Death of Bees

A Novel
By Lisa O'Donnell
isbn 978-0062209856
Pub. date 10/22/13
Description: "Today is Christmas Eve. Today is my birthday. Today I am fifteen. Today I buried my parents in the backyard. Neither of them were beloved. Marnie and her little sister, Nelly, are on their own now. Only they know what happened to their parents, Izzy and Gene, and they aren't telling. While life in Glasgow's Maryhill housing estate isn't grand, the girls do have each other. Besides, it's only a year until Marnie will be considered an adult and can legally take care of them both."
CONNECT – You can follow HarperBooks on Twitter.
Enter daily through the Rafflecopter form below: