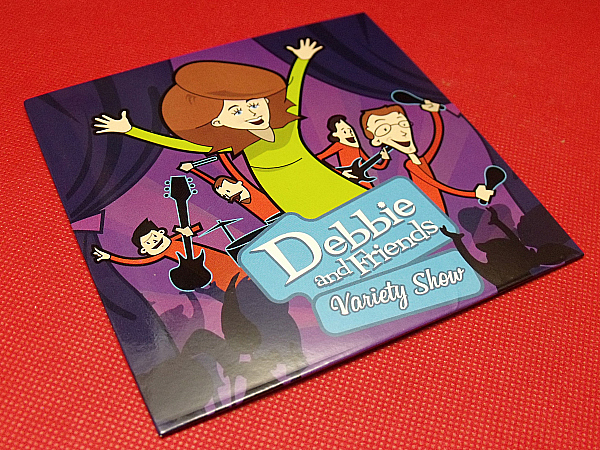 Have you and your kids listened to Debbie and Friends, yet?
Debbie and the band are from Massachusetts. She works at the Berklee College of Music and some of the musicians are from Berklee, as well. They've won national and local awards for their fun-filled children's music.
The songs have upbeat and happy sounds and lyrics. Kids, and, quite possibly, adults, will enjoy singing and dancing along with the happy tunes. You're probably already familiar with Wimoweh and Purple People Eater. The other songs are written by Debbie and you'll be able to sing along with those quickly.
There are a variety of musical styles on the CD, but it all feels cohesive. The overwhelming feeling is that of happiness. This is feel-good music that really helps set a good mood in the home, car or wherever you are.
Debbie and Friends
Variety Show CD

Release date 11/19/13
Cinderella
I've Got a Song
Pinocchio
Purple People Eater
Santa and Baby
When You Were 1
Becca Plays the Bass
Snow White
Walk Away
Band Practice Skit
Wimoweh
Enter daily through the Rafflecopter form below: