Is your dog a member of the family? Of course!
Treats are a wonderful part of being a pet parent. They are a great way to make your pup happy and to demonstrate your love and affection. As with everything your dog eats, you'll want to make sure that they like it and that you keep their nutritional needs in mind.
There is a brand new Delectable Stew Lickable Treat for dogs. Check out the adorable video below to see how much Ripley likes these treats.
Delectables Stew are low-fat, wet treats. You can give them to your dog as an in-between meal treat or add some as a topper to a dry food food meal. This is an especially good treat for small dogs, but dogs of all sizes will love the taste and texture of these no-guilt pampering treats.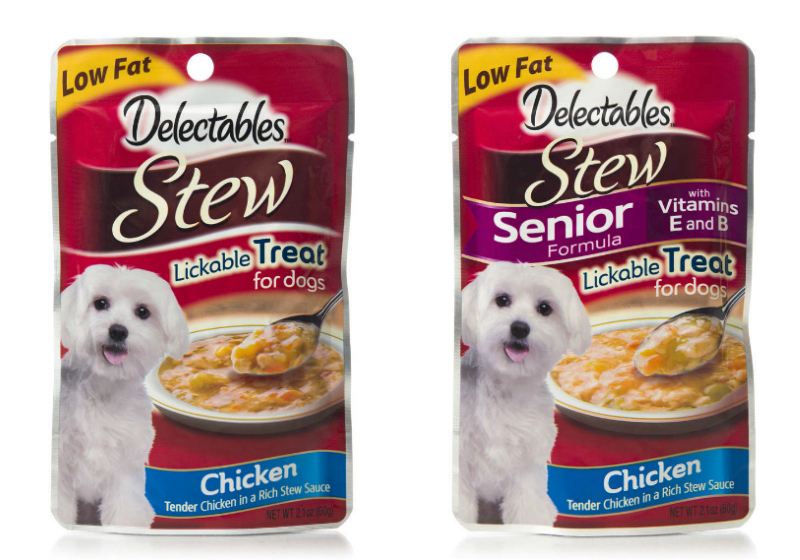 Delectables Stew is packaged in convenient pouches. There are four different varieties available to keep things fun for you and your four legged friend.
Chicken – Tender Chicken in a Rich Stew Sauce
Chicken for Seniors
Chicken with Beef – Tender Chicken and Beef in a Rich Stew Sauce
Chicken with Cheese – Tender Chicken and Cheese in a Rich Stew Sauce
Delectables are available at Amazon, Walmart and other select retailers.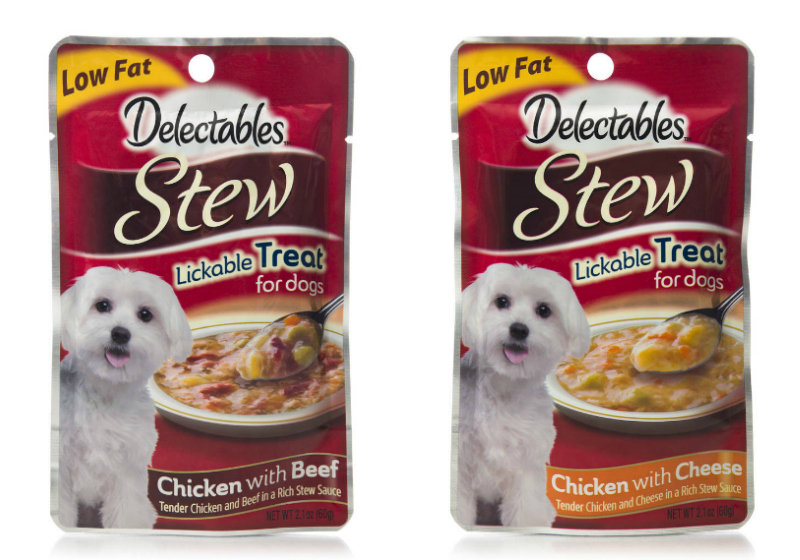 In addition to the giveaway here on Sweeps4Bloggers, you can post a photo of your dog on Facebook, Instagram, Twitter or Pinterest with #LickItLoveIt for a chance to win additional prizes.
Enter daily through the Rafflecopter giveaway form below: