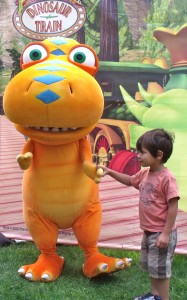 Dinosaur Train
National Train Day Event
Last weekend I got to attend a very fun event to celebrate National Train Day.
Trains are fun anytime, but they are even more fun when Dinosaur Train is involved.
The private event was held at the Los Angeles Live Steamers Railroad Museum. It's right next to the Los Angeles Zoo in beautiful Griffith Park. The museum is open to the public for train rides on Sundays. You can check their site for more details. It's definitely a fun place to visit.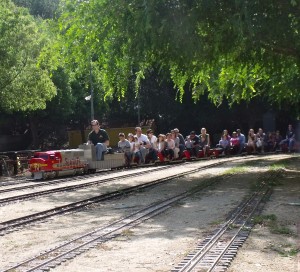 The 7 1/2 gage model trains are very fun to ride for kids and adults. The 2 mile track goes through wooded areas, over bridges, through tunnels and past cute villages and buildings. They had several trains running, so there wasn't much of a wait and we were able to enjoy multiple rides.
The folks from PBS SoCal were on hand to make sure everything went smoothly. There were brightly colored decorations, snacks for the kids, shady areas to relax and fun places to play.
They set up a reading corner where kids were treated to several different interactive stories.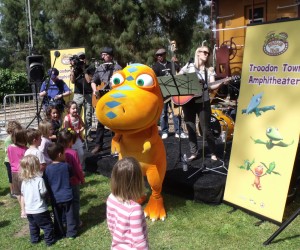 A live band got the kids and Buddy dancing and singing.
The day was a fun way to celebrate National Train Day and to get excited about Dinosaur Train.
HOW TO CONNECT – You can like The Jim Henson Company on Facebook and follow them on Twitter.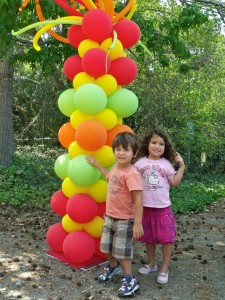 Disclaimer/Disclosure: I attended this free media event.