The Disney Buddies are ready for adventure in the new Treasure Buddies movie that is being released on Blu-ray and DVD on January 31st.
Here's a tasty looking recipe for trail mix that your kids can enjoy when they have adventures of their own.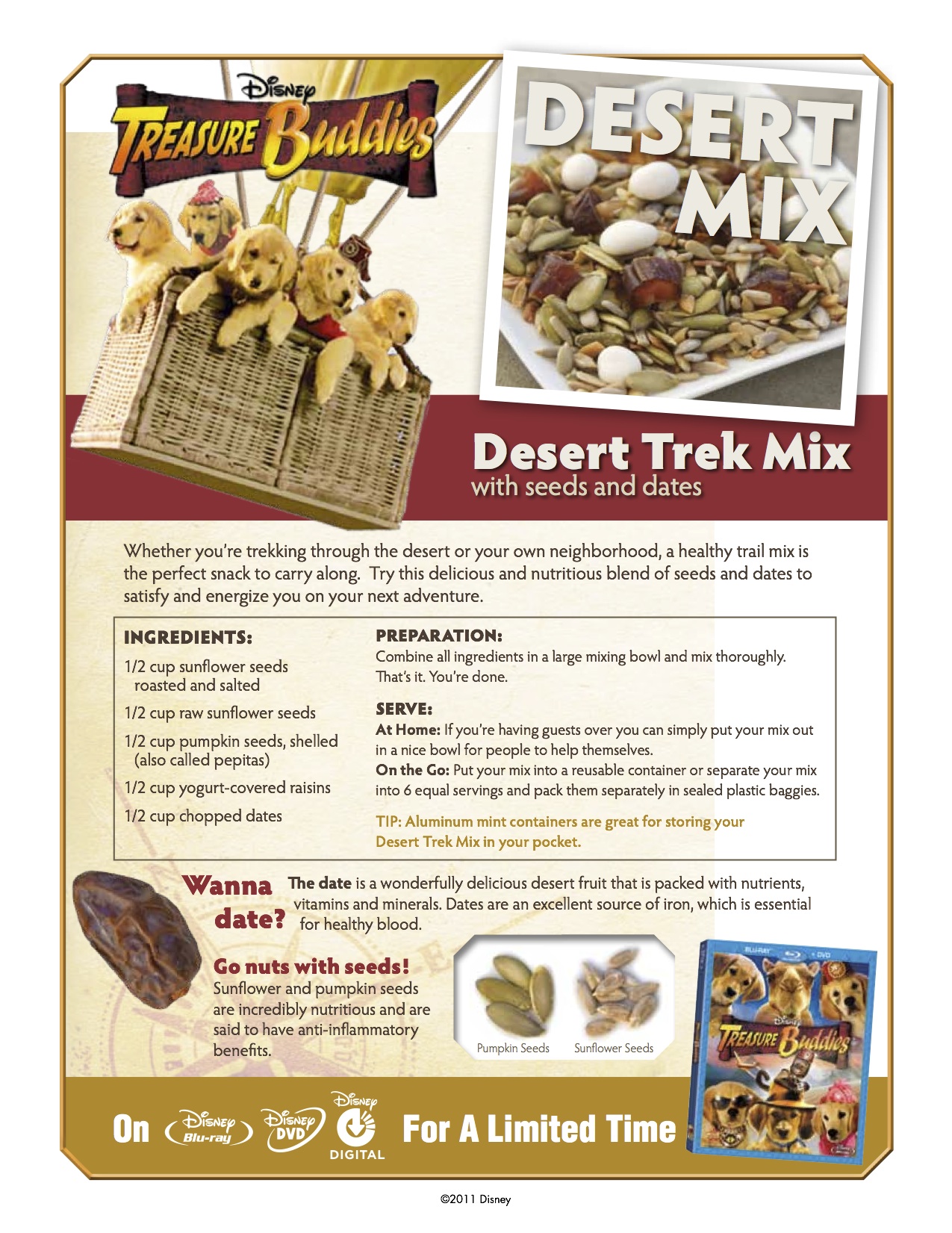 HOW TO CONNECT – You can like Disney Buddies on Facebook.