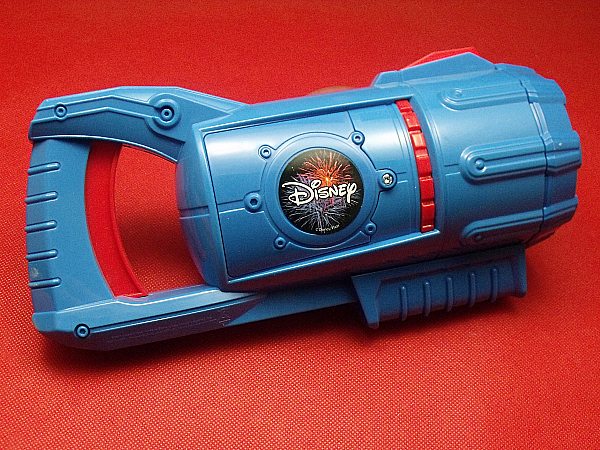 Oooh! Aaah! Disney fireworks always make me happy. I've seen them at Disneyland hundreds of times and can even hear them at my house when there are big holiday displays.
This toy isn't exactly the same as real fireworks, but it allows you to bring some of that magical experience indoors for a safe, at home fireworks display featuring some of your favorite Disney characters.
Aim the launcher towards a darkened wall or ceiling, squeeze the trigger and watch a burst of firework-style light effects. Just like at a real show, there are a variety of types and big booming sounds to go along with them.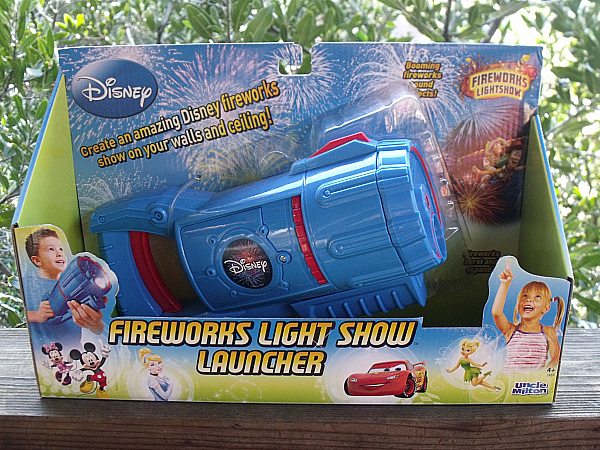 The Disney characters are a fun extra bonus. You'll see Cars, Tinker Bell, Peter Pan, Captain Hook, Woody & Buzz, Timon & Pumbaa, Mickey Mouse, Minnie, Goofy and others.
The toy takes 3AA batteries and is recommended for kids ages 4 and up. Younger kids will definitely enjoy watching the light show, but the launcher itself needs the strength and coordination of a little bit bigger kid.
The Disney Fireworks Light Show Launcher is lots of fun. It would be great entertainment for a party and can be enjoyed anytime kids want some fun in the dark.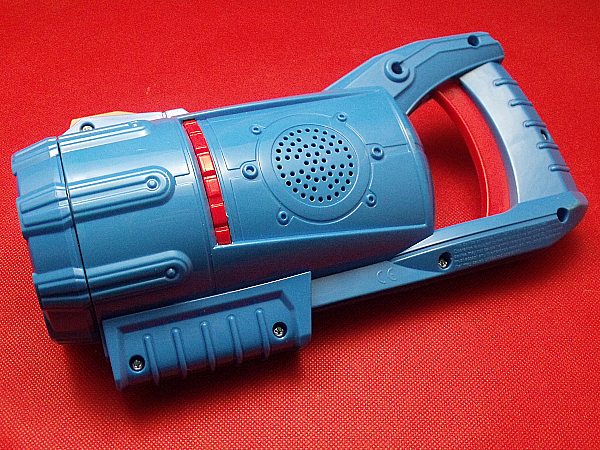 Enter daily through the Rafflecopter form below: