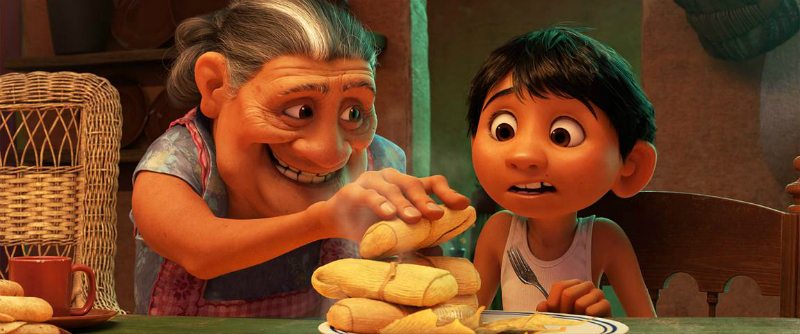 Soon, Coco will be here!
The movie from Disney Pixar is arriving in theaters Thanksgiving weekend. Wouldn't it be fun to take the whole family to see the movie after you've filled your bellies with your Thanksgiving feast?
Here's a new Crafting Coco featurette to give you another taste of film.
Synopsis: "Despite his family's baffling generations-old ban on music, Miguel (voice of newcomer Anthony Gonzalez) dreams of becoming an accomplished musician like his idol, Ernesto de la Cruz (voice of Benjamin Bratt). Desperate to prove his talent, Miguel finds himself in the stunning and colorful Land of the Dead following a mysterious chain of events. Along the way, he meets charming trickster Hector (voice of Gael García Bernal), and together, they set off on an extraordinary journey to unlock the real story behind Miguel's family history."