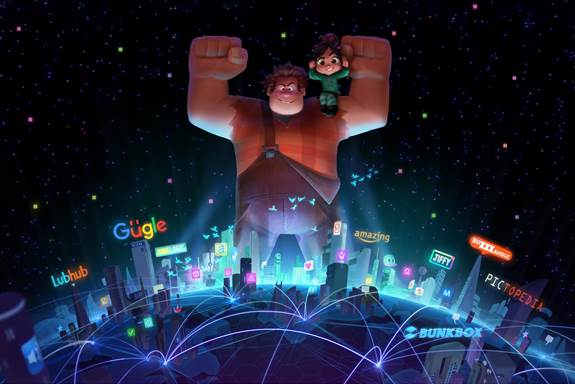 2018 may seem like a long ways away, but the folks at Disney are hard at work on the sequel to Wreck It Ralph. It'll be in theaters November 2018, just in time for the holiday season.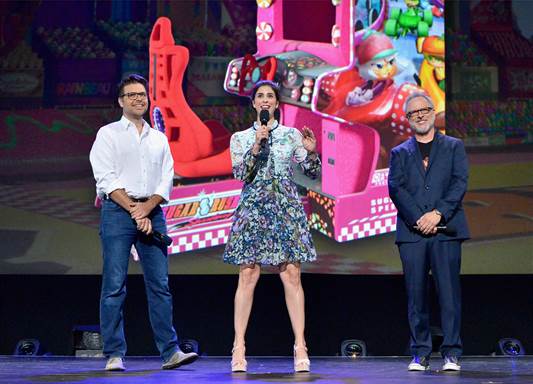 The movie will feature familiar voice actors, including the talented Sarah Silverman as Vanellope.
Do you recognize the women in the photo below?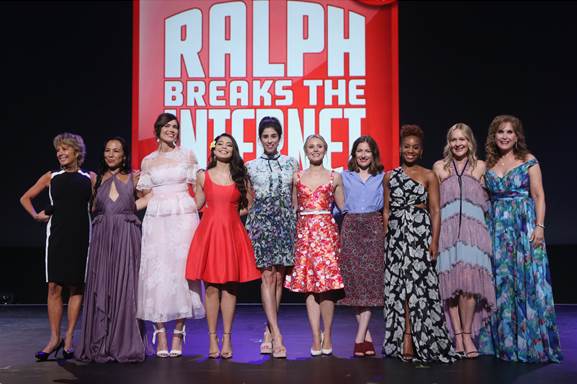 A scene in the movie involves the Disney Princesses. As a special treat for D23 attendees, the actors appeared on stage for the largest gathering of Disney Princesses in history!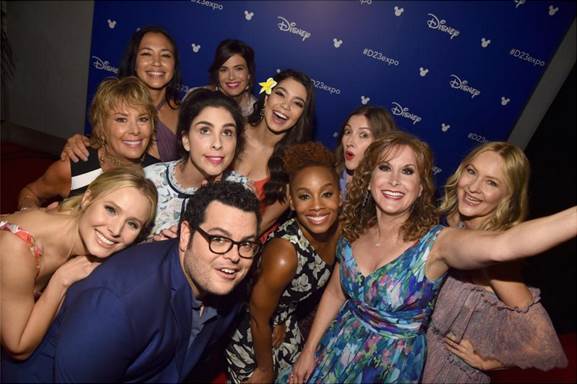 Description: "Walt Disney Animation Studios' follow-up to 2012's WRECK IT RALPH leaves the arcade behind, venturing into the expansive universe of the internet—which may or may not survive Ralph's not-so-light touch. Outcasts-turned-BFFs Ralph (voice of John C. Reilly) and Vanellope von Schweetz are reuniting with Fix-It Felix (voice of Jack McBrayer) and Sergeant Calhoun (voice of Jane Lynch). Filmmakers revealed a new character, Yesss, an algorithm who plays an important role in Ralph and Vanellope's journey within the internet. Golden Globe®-winning actress Taraji P. Henson ("Empire") lends her voice to the character. "Yesss is a new character who owns the website Buzzaholic," said Henson. "Yesss knows about everything cool and on trend. And she does spell her name with a triple 's.' Yesss is very savvy, smart and sexy.""