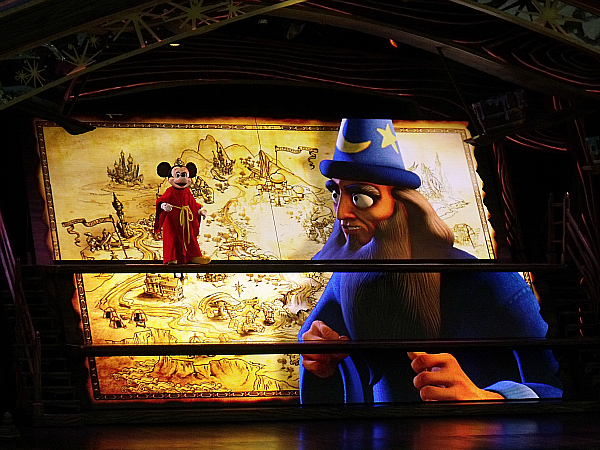 There's a new live action show at the Fantasyland Theatre at Disneyland!
On Friday night, I went to the #MagicalMeetUp to see the fabulous new Mickey and The Magical Map show and a special panel discussion.
The show lived up to it's name and was a truly magical journey to imagination. It's a blend of live action singing, dancing and dialog along with an amazing interactive LED digital display. The dancers and characters interact with the digital action and Mickey even seems to go back and forth between reality and the magical digital world. I remember how groundbreaking it was when Roger Rabbit combined human actors with animated ones. This live show takes it to a new level with modern digital technology.

The show takes Mickey on a journey that explores different parts of the world and a fun assortment of beloved Disney characters. I was pleased to see the diverse characters that they chose to feature. It was a good mix that included old favorites and some newer ones.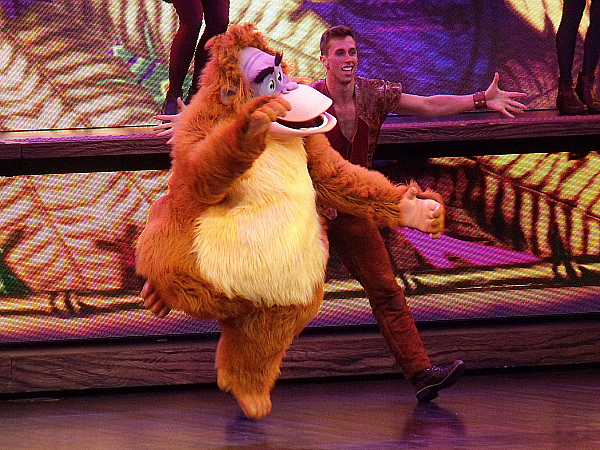 It felt as if I was taking a trip back to my childhood with King Louie from The Jungle Book. Other characters brought back good memories from when my college-age kids were little and watching our limited edition VHS in the collectible clamshell cases.
The show had something for everyone – young, old and everywhere in between.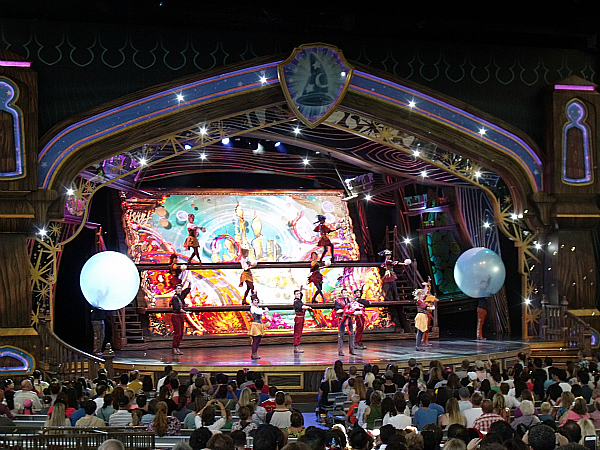 There is a fun variety of music and dance styles. Performers leave the stage a few times during the show to continue their performance in the aisles.
And … (spoiler alert) if you sit in the lower section, you just may feel bubbles and streamers float down from above.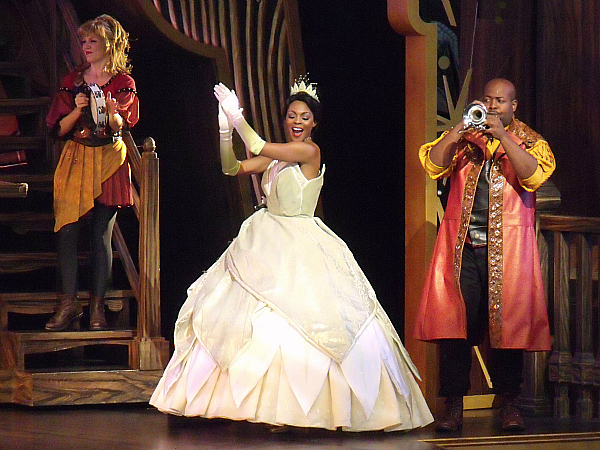 The show entertains and the message is positive and uplifting. Mickey shows us that possibilities are endless. It's up to us to choose where the magic will take us!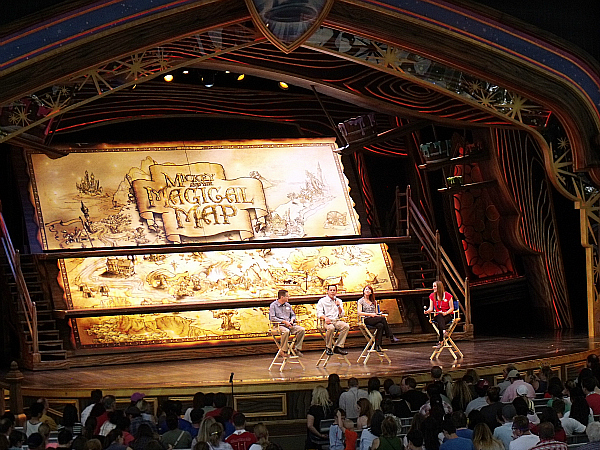 Mickey and The Magical Map can be seen at the Fantasyland Theatre that's near the Small World ride.
You may prefer to sit down in front to enjoy the performers in the aisles up close and to experience the bubbles and streamers, but I love sitting towards the back at this venue to get a clear view of all the action!