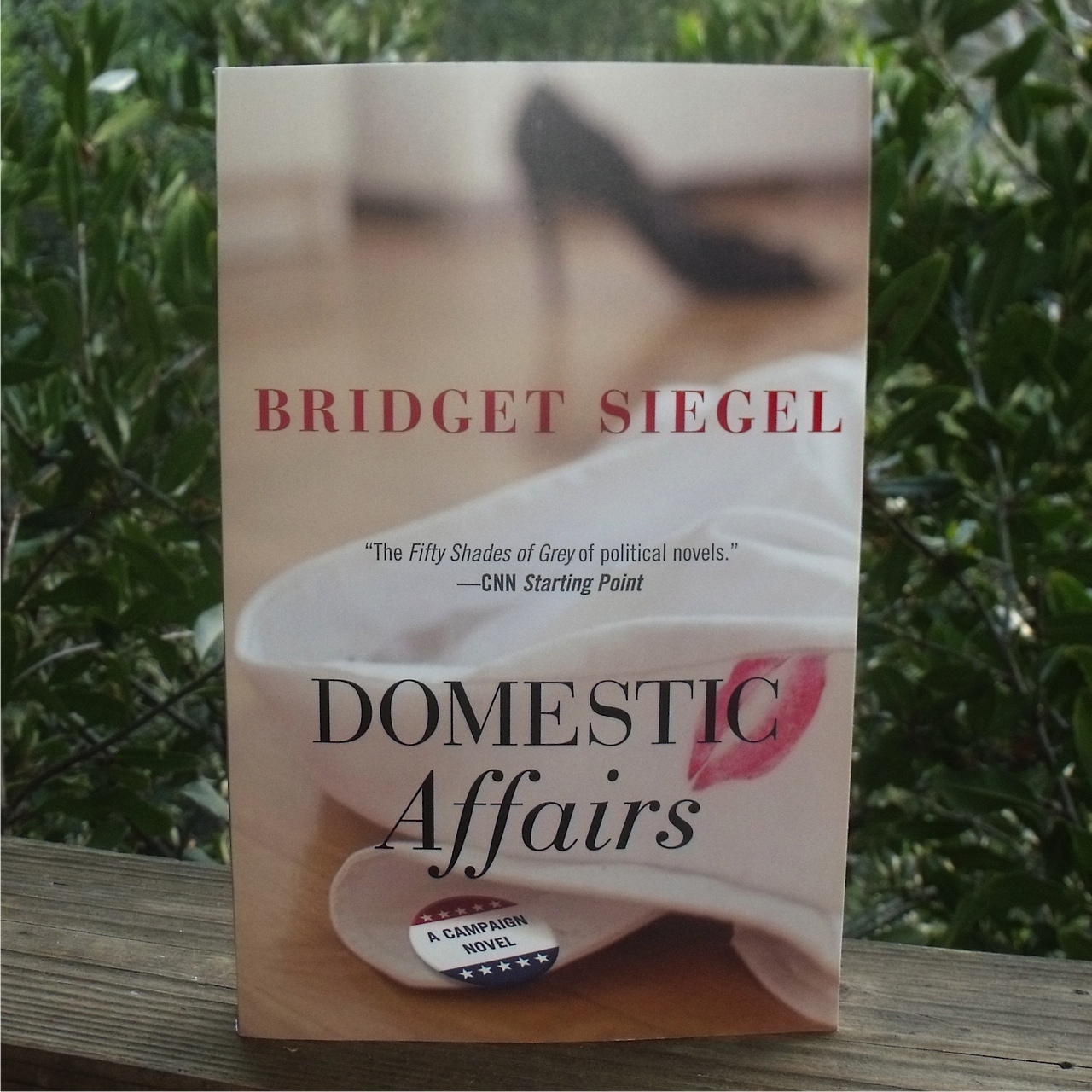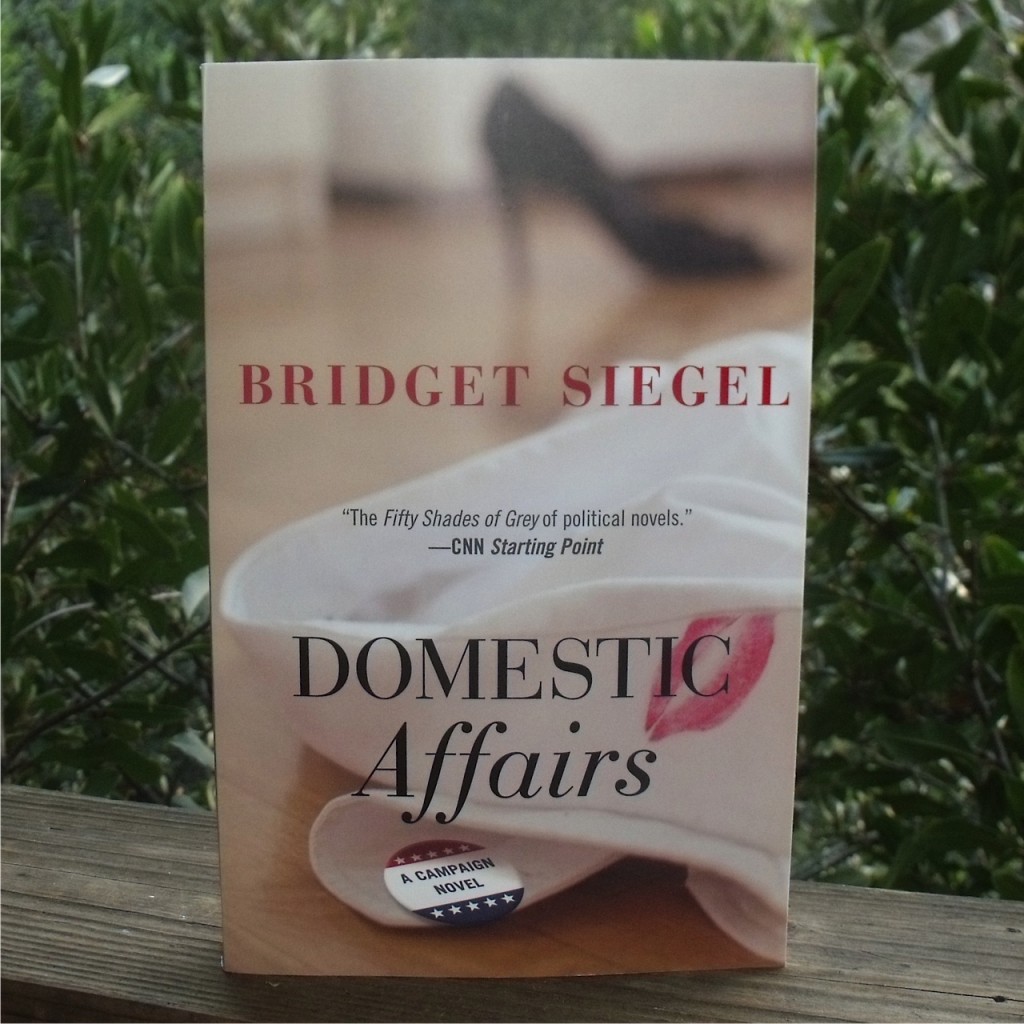 Domestic Affairs

A Campaign Novel
by Bridget Siegel
isbn 9781602862005
Pub. date 5/14/13
Description: "When twentysomething political fund-raiser Olivia Greenley gets tapped to work on the presidential campaign of Georgia governor Landon Taylor, it's her dream job. Her best friend in the world is the campaign manager, and Taylor is a decent, charismatic idealist, with a real chance to be a great leader. Sacrificing her sleep, comfort, friends, family, and income for a year to make the world a better place is the right call, but what happens when both Campaign Lesson #1, No Kissing the Boss, and Lesson #2, Loyalty Above All, go down in flames before the first primary?"
Domestic Affairs is a fun little escape from reality. Well… it's not completely removed from reality.
Bridget Siegel is a Georgetown graduate who has worked on local, state and national campaigns. She has an insider's knowledge of the political process and understands what happens behind the scenes. She also knows firsthand that political figures are human and not perfect. The fact that they are in the public eye only complicates the reality that they are, indeed, human.
The characters and situations have similarities to many recent political scandals that we've seen on TV, online and in tabloids and magazines. It's a fictional compilation with little bits of truth mixed in. As such, it feels as if it could almost be true…sort of.
The novel is entertaining!
Enter daily through the Rafflecopter form below: