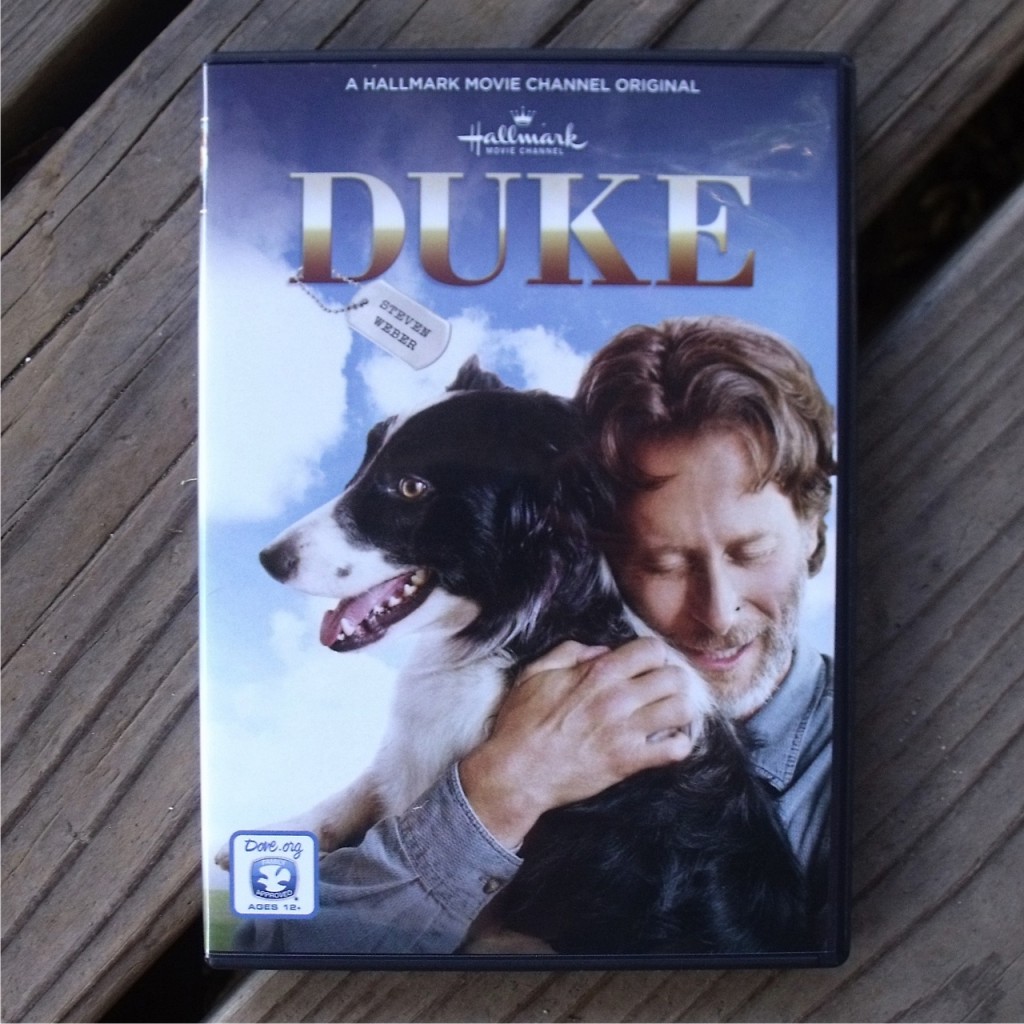 Duke DVD
Release date 3/12/13
Synopsis: "Terry Pulaski served his country well as a marine sergeant fighting in Iraq, but when he returns home to his family he is overwhelmed by the challenges of being a good father and husband. Devastated by his personal, mental, and physical struggles, Terry leaves his wife and daughter behind with only his trusted companion Duke by his side. After years without a home, illness overcomes Duke and Terry is forced to leave his best friend at the care of a veterinary clinic.  On his own, Terry must conquer his struggles to save his best friend and reconcile with the love ones he left behind."
Ahhhh it's another wonderful tear jerker from the Hallmark Channel. It's a good idea to plan ahead and have a full box of tissues handy.
The movie touches on so many different emotional issues – a military man needing to recover from the effects of his experiences, a family torn apart, the special bond between a man and his dog …. The heart of the story is something that we can all relate to, even if we don't have specifics in common with the characters. If you have someone close to you who has struggled after military duty, you may want to have 2 boxes of tissues ready to use.
Duke has the Dove.org approved seal for ages 12+. Some younger kids may enjoy it, but the subject matter is best suited for teens and adults who will be able to understand and empathize with the characters and difficult situations.