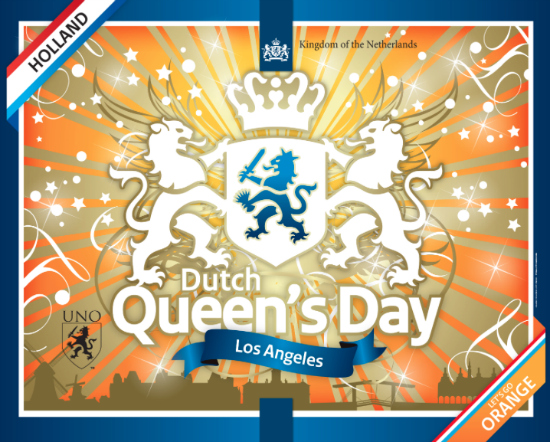 Sunday April 28, 2013
Noon to 6pm
Home Depot Center ~ LA Galaxy Stadium
18400 S Avalon Blvd
Carson, CA 90746
I love a celebration and this one looks like a lot of fun. Those of you who are Dutch can enjoy celebrating your own heritage. Those who are not can have fun experiencing another culture.
So… what is Queen's Day?
This is the day when the Dutch community celebrates the birthday of their Queen and this year's celebration will be extra special. Queen Beatrix has reigned for over 30 years. At the end of this month she will abdicate the throne. Her son Prince Willem-Alexander is the next in line.
The celebration will include:
Dutch food

Dutch beer
Flea market
Live musical performances
Games for kids
and more!

CONNECT – You can like Dutch Queen's Day on Facebook.
TICKETS – Tickets may be purchased online.
Enter daily through the Rafflecopter form below: