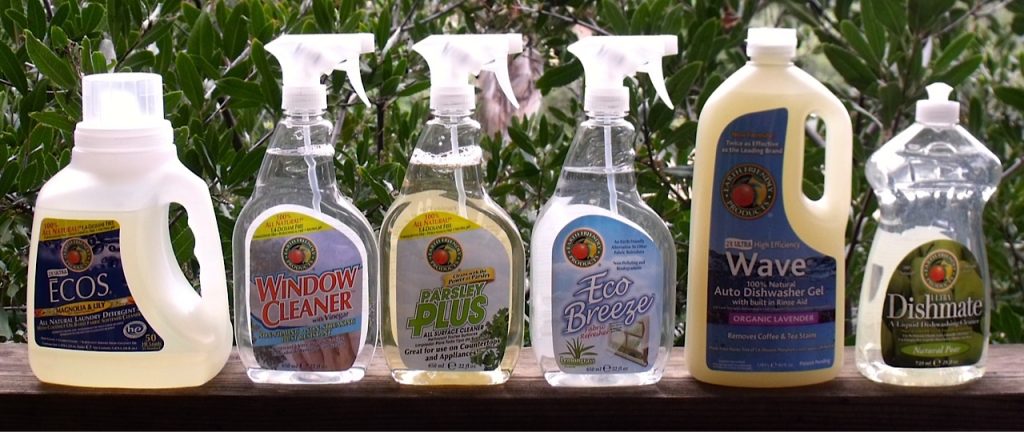 Back a couple generations ago, cleaning products typically were made out of basic, natural ingredients. Somewhere along the line, people got the idea that cleaning products should be made from toxic chemicals – chemicals that can harm people, chemicals that can harm the earth…..
Do I want chemical residue on my dishes? Do I want chemical residue on my clothing, sheets and towels? Do I want to breathe chemicals while I'm cleaning and afterwards? Do I want my kids and pets to experience these chemicals, too? Do I want to harm the environment.
No.
Luckily, I don't have to!
Earth Friendly Products are made WITHOUT
toxins

petrochemicals

bleach

ammonia

phosphates

other harmful ingredients.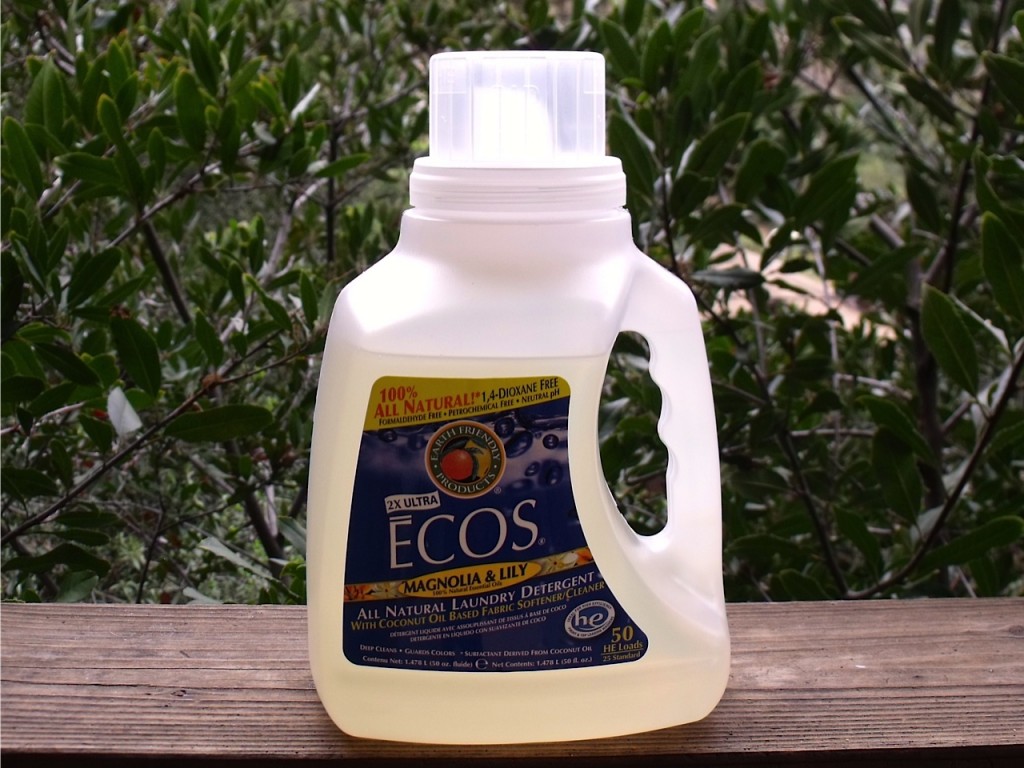 They have a full range of cleaning products that can be used throughout my home.
ECOS is an all natural laundry detergent that has a built in coconut oil based fabric softener/cleaner. The magnolia and lily scent is light and fresh – other scents and unscented are also available. I was happy to learn that it's safe for front loading and HE washing machines. The concentrated 50 oz. bottle is enough for 50 loads!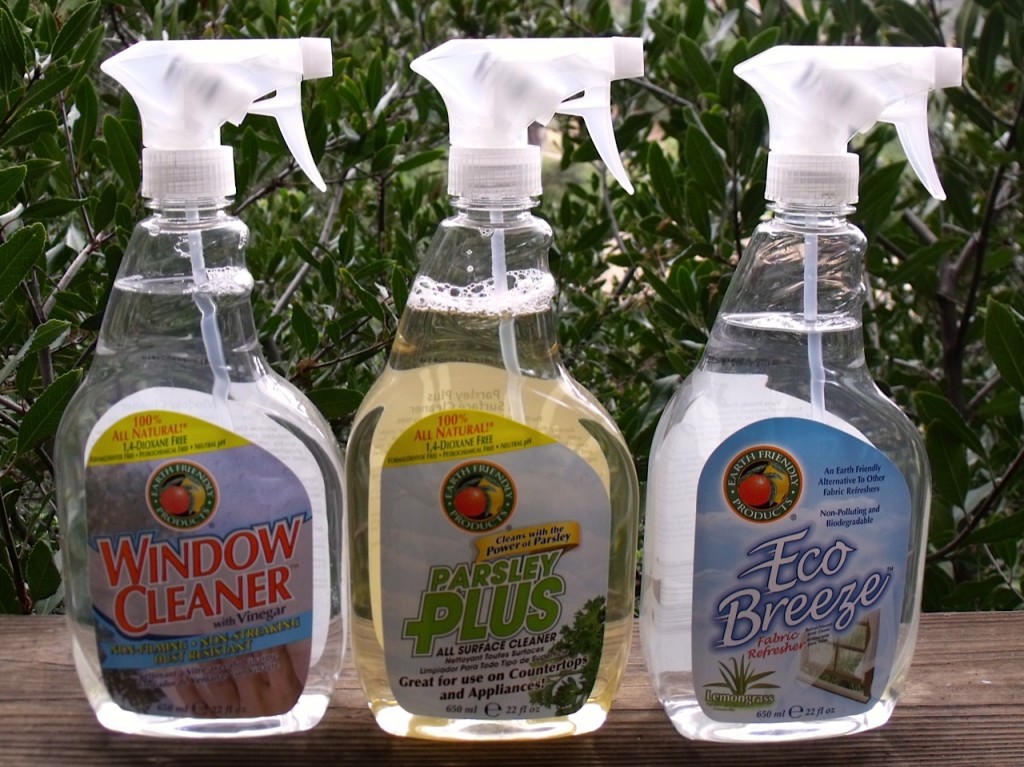 The spray products can be used throughout my home.
Window Cleaner – Contains vinegar – Cleans without film or streaks and is dust resistant.
Parsley Plus – This is an all-purpose cleaner. I hadn't thought about using parsley to clean, but it really works well.
Eco Breeze – Instantly refreshes fabrics, shoes, carpet and more.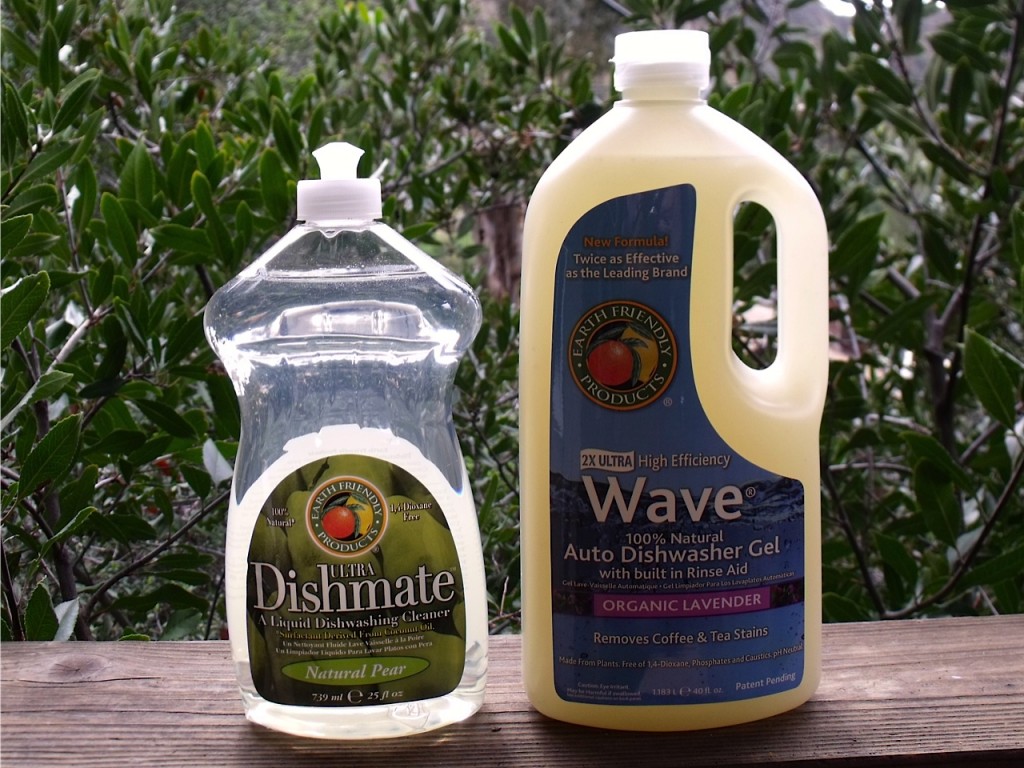 When it comes to washing dishes, it's especially important to make sure good products are used. Do I want to feed my family petrochemicals along with their dinner? No.
I wash all of my dishes by hand and really like the Dishmate liquid. It does a great job for regular dishwashing and for more stubborn stuck on food. My hands don't feel dried out after I've washed the dishes. Dishmate comes in the following varieties: pear, almond, grapefruit, apricot, lavender and free & clear. This is the natural pear scented. I like it, but I've also used some of the others and my favorite is almond.
For those of you who use a dishwasher, there is the Auto Dishwasher Gel. The Organic Lavender smells wonderful!
We should be mindful about the products we choose to use. It makes sense for people and planet!
CONNECT – You can like Earth Friendly Products on Facebook and follow them on Twitter.
Enter daily through the Rafflecopter form below: