Spring is here, and so is the Macy's Easter dress sale! Now is the perfect time to pick up pretty dresses for your kids and, of course, for yourself. You can wear them for the first time for the holiday and then again for other occasions.
My family will be getting together on Easter to share a meal, hunt for Easter eggs and take lots of pictures. We always take both candid shots and posed photos that range from serious to silly. I especially like looking back at the cousin photos we take every year. It is fun to see how everyone has changed over the years.
Matching Sister Dresses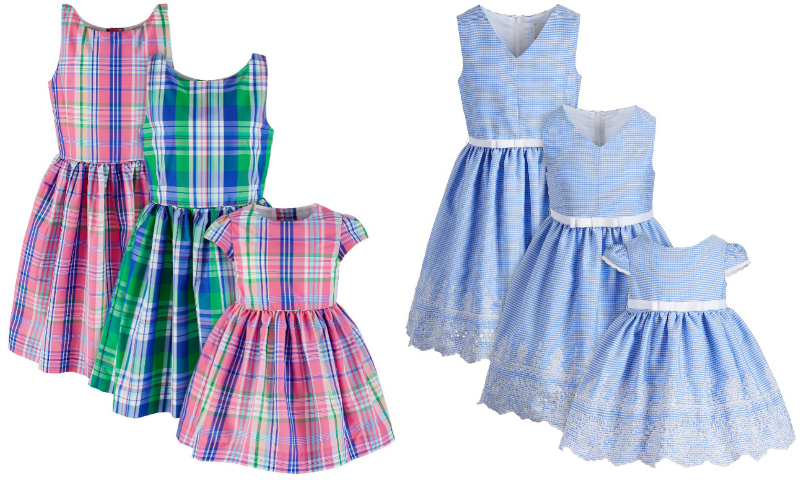 Easter dresses always look so nice in photos. I'm a big fan of being matchy matchy, so was happy to see all of the sister dresses available at Macy's. There are styles that are pretty for big girls and slightly different ones for little girls and babies. Your girls will feel pretty and your family photos will look great.
Some of my favorites are the Polo Ralph Lauren Sister Fit and Flare Plaid Dresses and the Rare Editions Embroidered Gingham Dresses. If matching outfits aren't your thing, there are plenty of other choices at Macy's.
Get up to 40% off Easter dresses from Calvin Klein and more
Restrictions may apply
Valid through April 14th, 2019
Macy's also has some other great deals this month, so you'll want to take a look around the website after you've picked out your dresses!