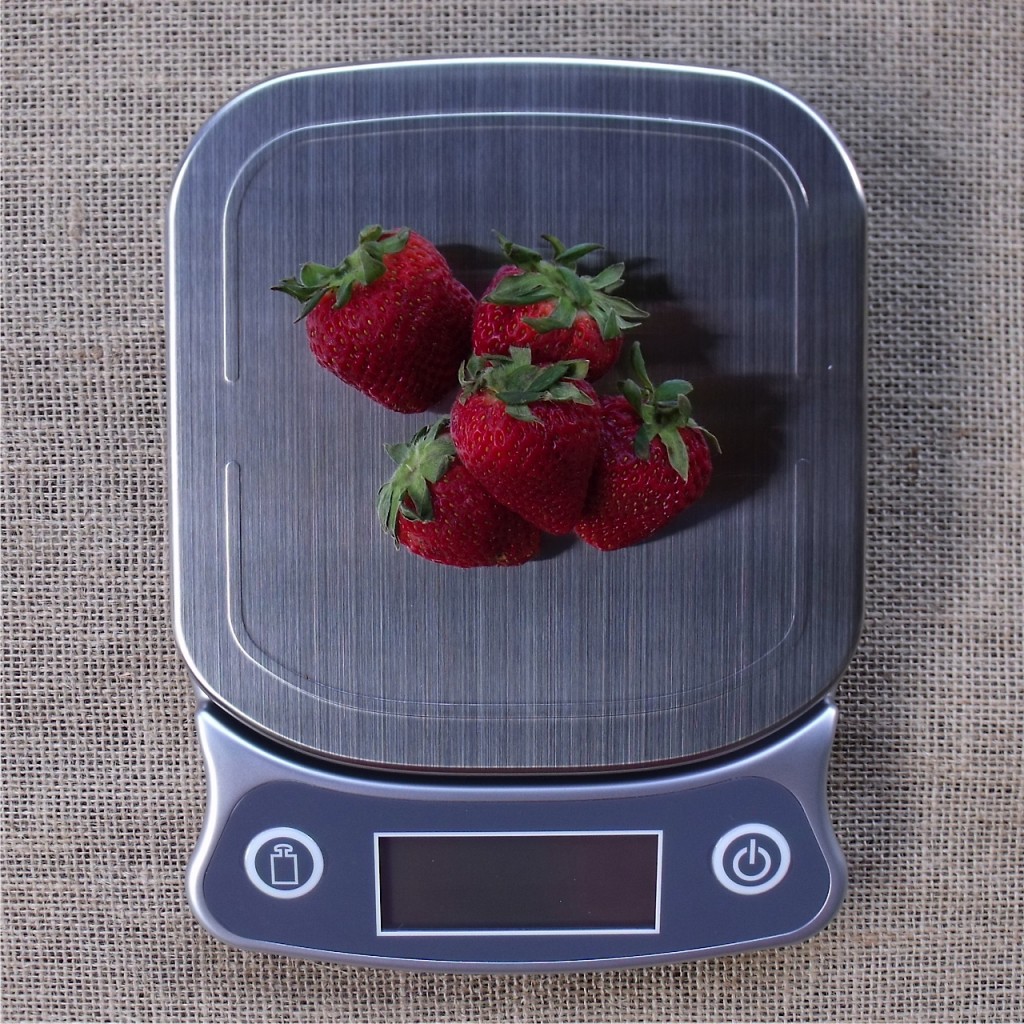 EatSmart Precision Elite Digital Kitchen Scale
A kitchen scale isn't something I ever thought I would need. I don't need anymore clutter and only want things that I'll actually use. Much to my surprise, this kitchen scale is actually very useful.
The scale has 2 main uses – for weighing portions and for weighing ingredients. Weighing out the appropriate serving size can definitely help with portion control.
My main use is for weighing ingredients. I often buy things in bulk instead of pre-packaged, so run into trouble when a recipe calls for 1 pound of apples or 2 pounds of strawberries. This makes it so much easier to follow recipes, which can be critical with baking.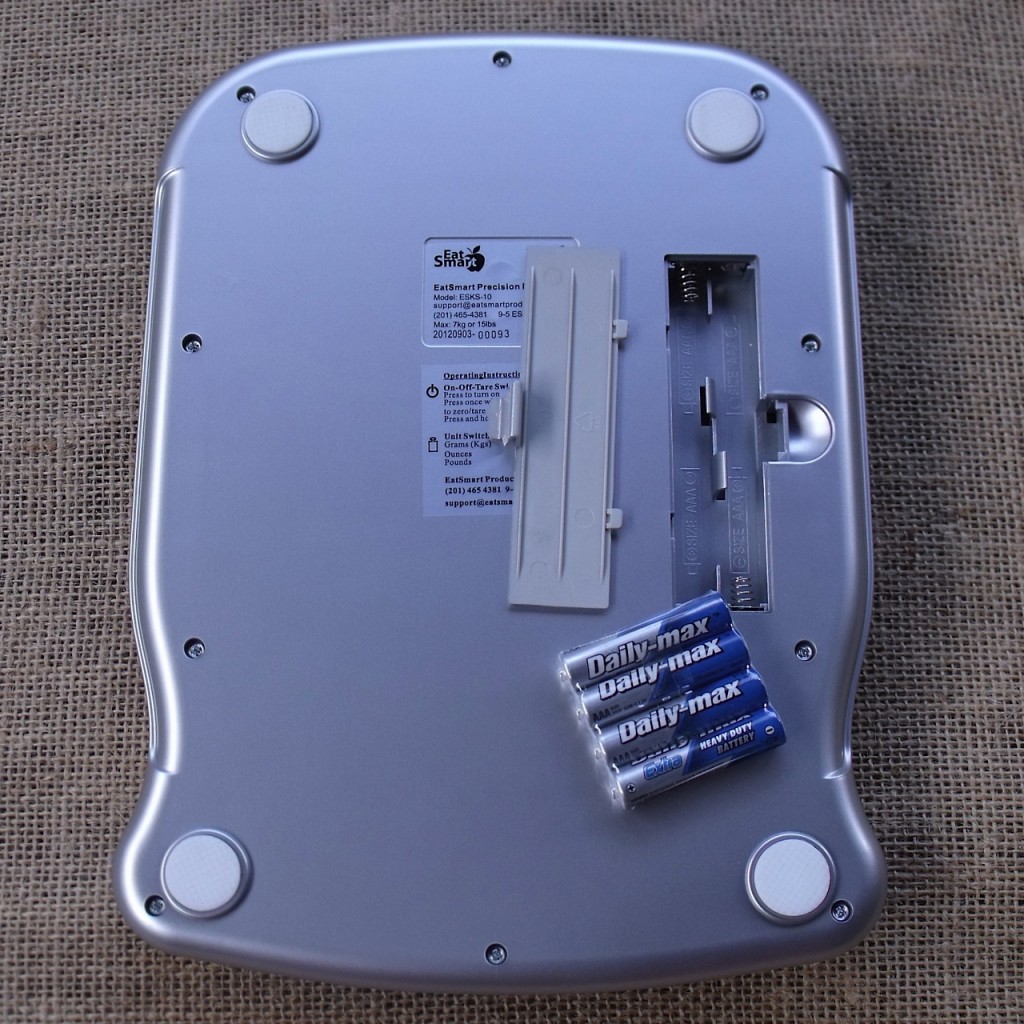 The EatSmart Precision Elite Digital Scale is really easy to use and it doesn't take up much space.
There is lots of room on the stainless steel plate and it's easy to clean. The maximum weight is 15 pounds and the minimum is .5 ounce or 1 gram. I like that I can switch over to metric for non-US recipes. The digital display is large and backlit, so I don't have to worry about making a mistake. The scale runs on 4 AAA batteries which are included.
They also include a guidebook to help with your calorie counting. Simply weigh the food in grams and then multiply the calorie factor by the number of grams for that particular food. Since you're using grams, you'll get a much more accurate calorie count than you would with other methods.
The EatSmart Precision Elite Scale is a practical piece of kitchen equipment for cooks, bakers and calorie counters.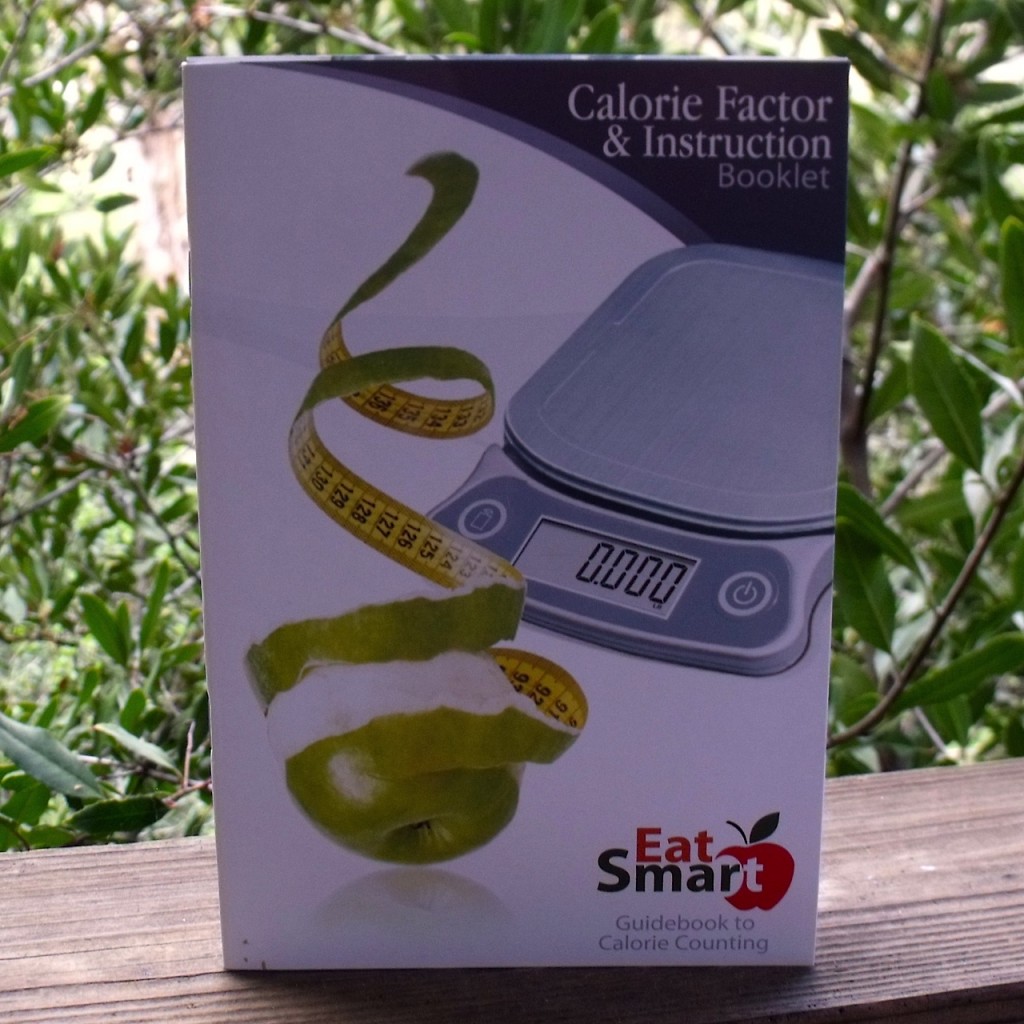 CONNECT – You can like EatSmart  on Facebook and follow them on Twitter, Google plus, YouTube and  Pinterest.
Enter daily through the Rafflecopter form below: