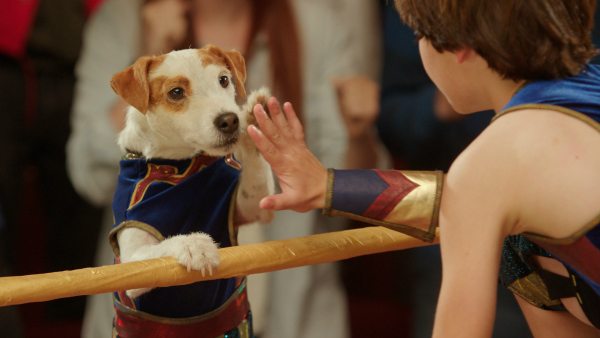 My boys and I love to see movies together. They can get frustrated with me at times due to my strict thoughts on limiting their movie options to G and PG, especially since they are getting older. Apparently all the cool kids get to watch, dare I say it, PG-13 movies. At eight and six I feel it's best to stick with more age appropriate story lines and language.
Russell Madness was the perfect movie for their ages. I knew very little about the movie before attending the premier. I was told it was part of the Air Bud series, and that it had a monkey involved in the story line. I am a sucker for talking animals and monkeys so I was immediately excited to see the film.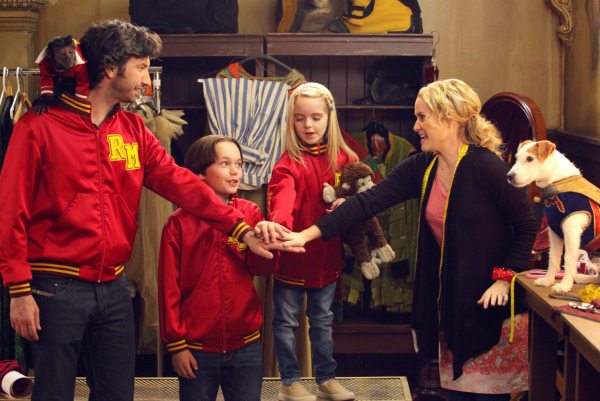 Although, I love seeing movies with my kids sometimes I can't wait for them to be over. There are certain characters I would rather not waste my time seeing, a certain sponge comes to mind.
This movie was perfect for the entire family. It was funny, engaging, had a great moral and did not disappoint in the amount of talking animals and monkey action. Russell the underdog, pun intended, and Hunk, his monkey trainer are the type of characters that you constantly want more of.
Each of the actors in the movie, does an incredible job playing their role. I loved the choice to cast John Ratzenberger as the corrupt wrestling promoter. It was really fun for my youngest son to see who the voice of Ham, from Toy Story, belonged to.
If you are looking for a family friendly movie to take young children to I would highly suggest Russell Madness. This will be a movie that we add to our growing Friday night movie collection. This is a movie we will enjoy watching again and again.
This article was written by Rebekah Gusman. You can read about more of her adventures on her blog, Decadently Fit, and connect with her on Facebook and Twitter.