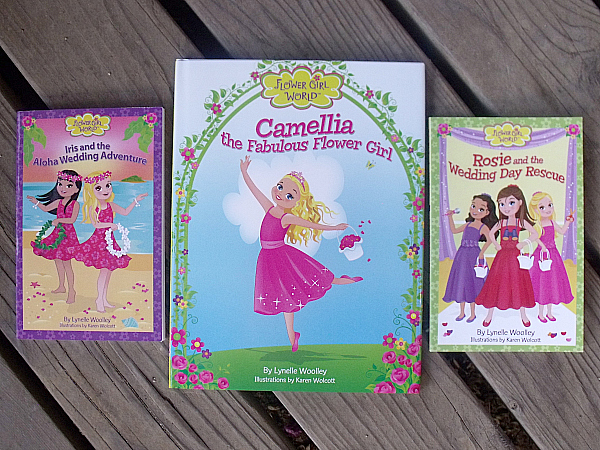 Wedding season is one the way. Yes, there are weddings throughout the year, but Summer is the busy time of year for weddings. There will be two of them in my family this year.
It's a special honor for girls who are chosen to participate in the wedding ceremony as a flower girl. It may be the bride's day, but it is also a wonderful for the flower girl.
Flower Girl World has books and activities for girls who have been a flower girl, are going to be one or like to dream about being a flower girl, wearing a pretty dress and being in a wedding. The fictional books are fun for girls and can help make the day even more special.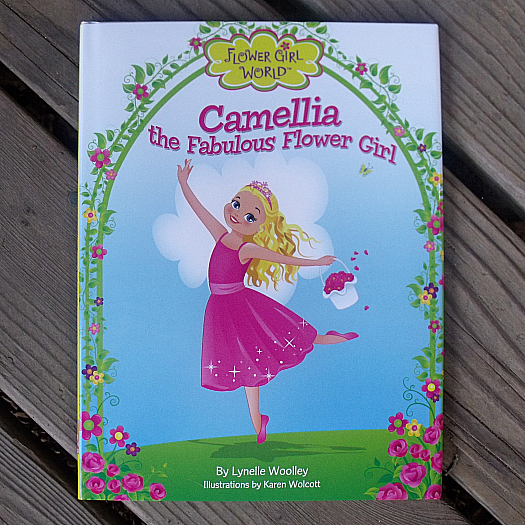 Camellia the Fabulous Flower Girl

by Lynelle Woolley
isbn 978-0983311621
Pub. date 1/3/12
This is a beautifully illustrated hard cover book. Camellia is going to be a flower girl for the first time and has a bit of an attitude problem. Do you think she can pull it together for the wedding?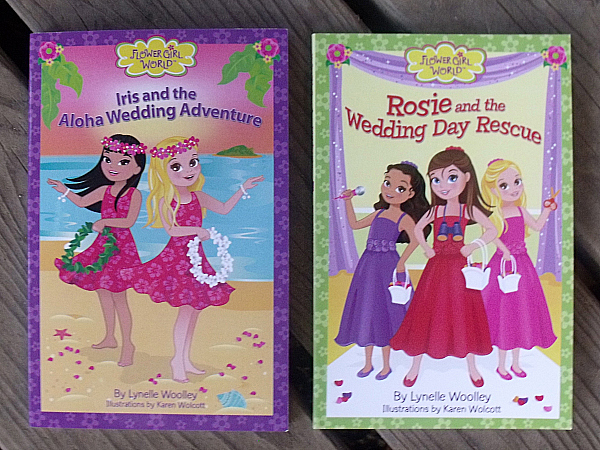 Iris and the Aloha Wedding Adventure

by Lynelle Woolley
isbn 978-0983311652
Pub. date 1/7/14
These next two paperbacks are chapter books that are great for elementary school age kids. In this one Iris gets to travel from Philadelphia to Hawaii to be a flower girl in her cousin's island wedding. The bride's little sister will also be a flower girl. These girls will have fun being in the wedding and learning about friendship and teamwork.
Rosie and the Wedding Day Rescue

by Lynelle Woolley
isbn 9780983311638
Pub. date 1/3/12
This fun adventure involves mystery. A group of three flower girls get to play detective and help to save the day.
Flower Girl World books and their website are a fun resource for brides, parents and little girls.
CONNECT – You can like Flower Girl World on Facebook and follow them on Twitter.
Enter daily through the Rafflecopter form below:
a Rafflecopter giveaway