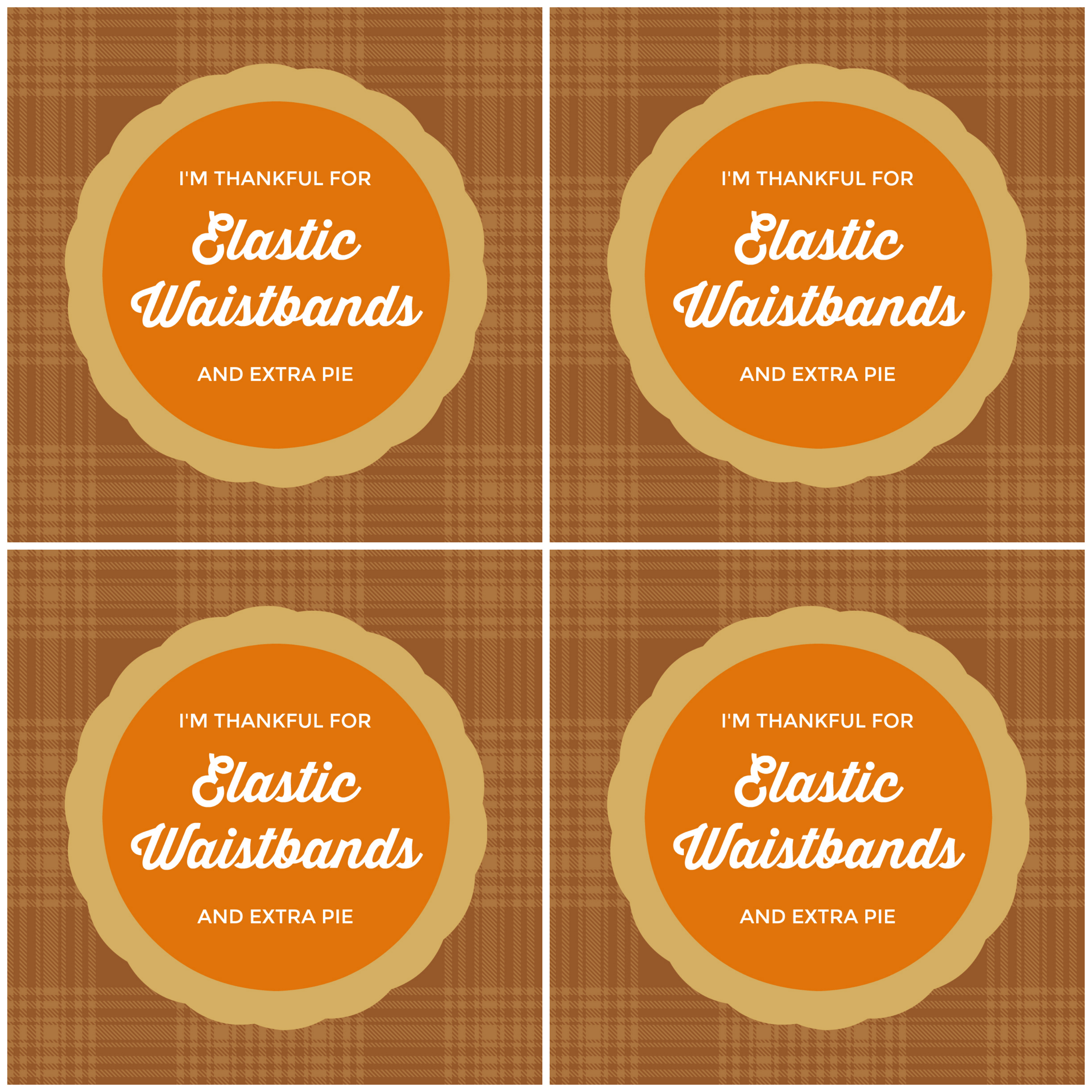 Click HERE to download.
Are you ready to indulge? It's great to remember to give thanks as we enjoy the holiday with friends and family. These coasters will give your guests a laugh and hopefully everyone is wearing their elastic waist 'eating pants.'
I am thankful for elastic waistbands and extra pie!
You can print these directly on heavy card stock, if you have it. Or you can print on any paper and then glue them to cardboard. To go green, use a cereal box for the backing.