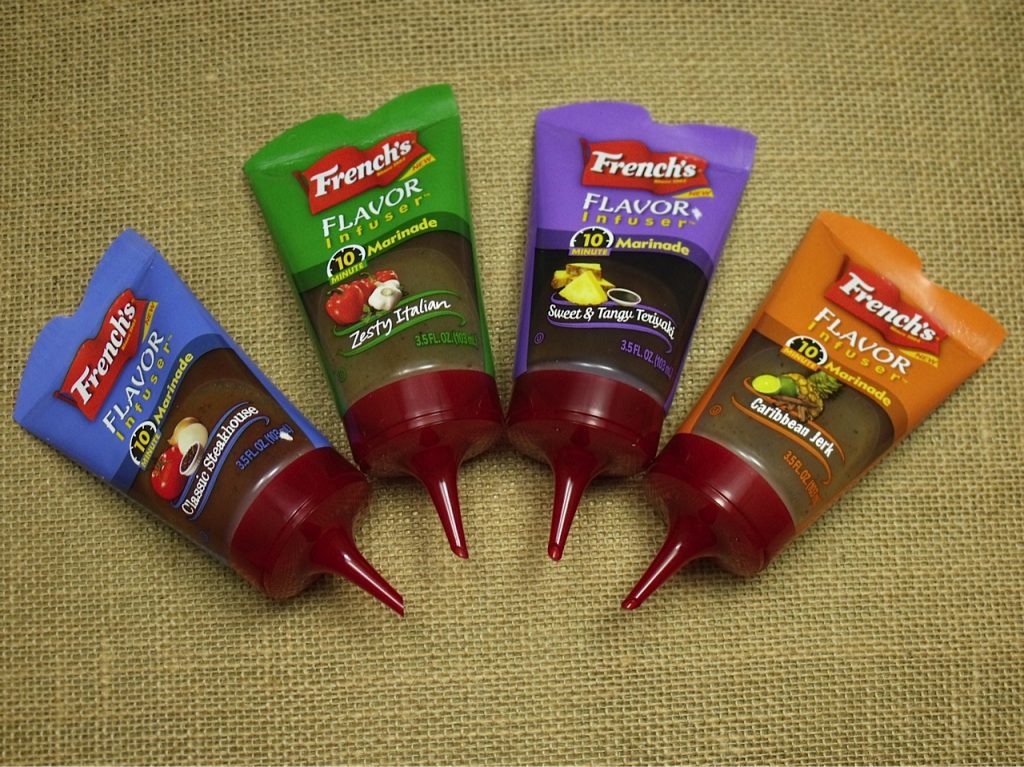 French's Flavor Infuser™
What's the first thing that comes to mind when I hear "French's?"
Mustard, of course.
This is French's, but it is most definitely not mustard.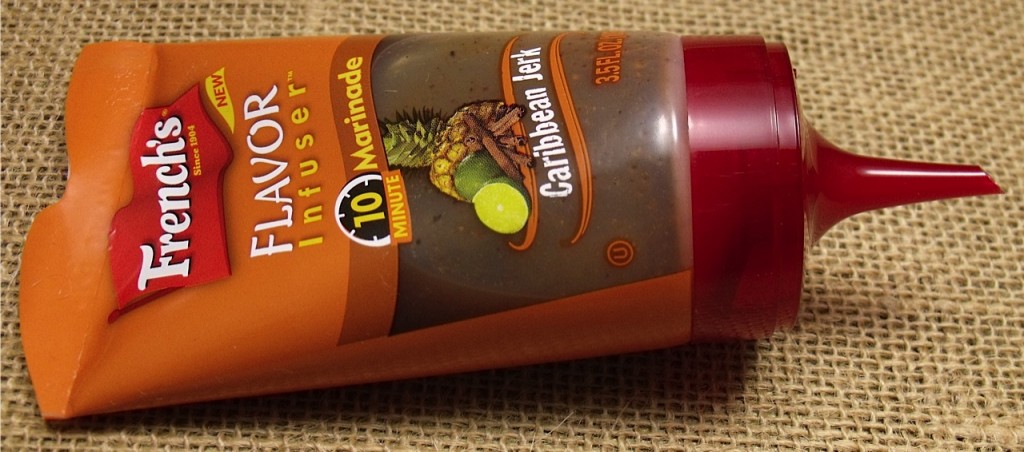 Marinades are tasty, but it can be time consuming and it can be hard to get the flavor consistent throughout your meat. The professional solution to this is to inject the flavor instead of soaking in it.
French's new Flavor Infuser marinades are a simple way to inject flavors without specialized equipment and it only takes about 10 minutes.
The marinades come in a squeeze tube that has an angled tip on the end. Just poke the tip into various areas of your protein and squeeze to penetrate the layers with the flavors. This gives you flavor from the inside instead of flavor on the outside.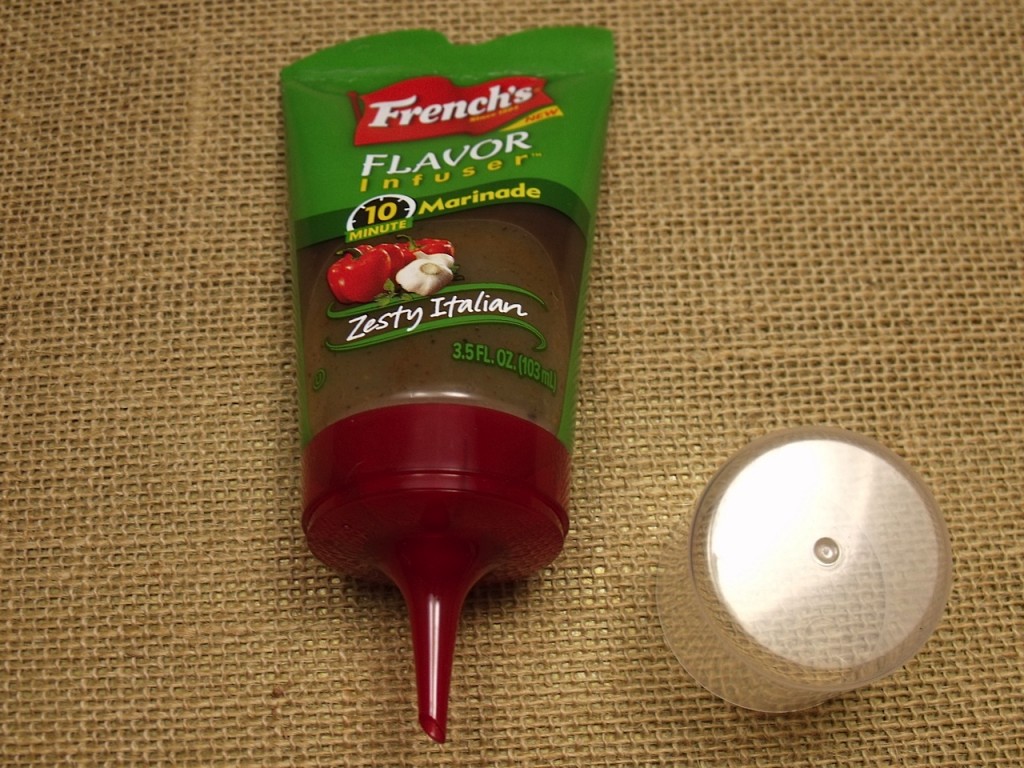 Flavor Infuser can be used with chicken, pork, beef, fish or other meats. There are 4 different varieties available:
Classic Steakhouse

Zesty Italian
Sweet and Tangy Teriyaki
Caribbean Jerk
You can stick with traditional combinations – Steakhouse for beef, Caribbean Jerk for pork, Zesty Italian for chicken, Teriyaki for chicken or fish…. Or you can get creative and come up with your own combinations.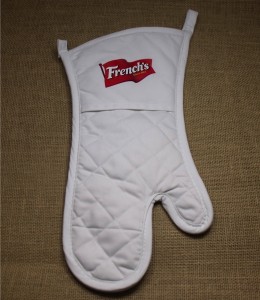 The tall oven mitt that is included in the prize package will come in handy, too. I love that it comes all the way up on my forearm to help keep me protected when reaching into an oven or grill.
French's Flavor Infusers are a quick and easy way to add delicious flavor to your meals, even if you aren't a professional chef!
CONNECT – You can like French's on Facebook.
Enter daily through the Rafflecopter form below: