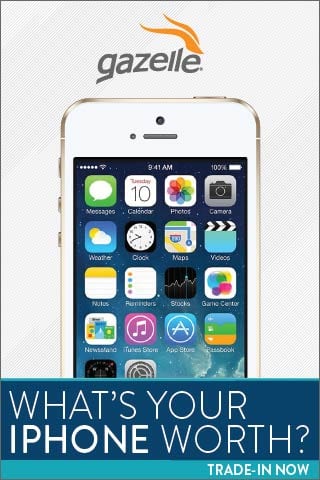 **I was compensated for this post. This post also contains affiliate links and I will be compensated if you make a purchase after clicking on my links.
Get Cash for Old Cell Phones
How would you like to get cash for old cell phones? There is an easy way to do it and it only takes a few moments.
Whether you are trying to clear up clutter or trying to figure out how to budget for an upgrade to the new iPhone, extra cash is always nice.
Gazelle is the place for used mobile phones and you can sell or buy with them. When you sell, devices can be in mint condition or damaged. Of course, you'll get more cash for newer phones in pristine ones.
Here is how it works, when you sell to Gazelle.
Get An Offer
Ship It Free
Get Paid Fast by Amazon Gift Card, PayPal or Check
It's easy to check their offer, and then you can decide to sell or not. I was actually surprised by the high offer I received for my phone. Now, I can use this money towards a new phone, so upgrading is more affordable.
Check out how much you can get for your phone today!
If you are looking to replace a damaged phone or upgrade, now is a great time. People who must have the latest iPhone as soon as it is available will be getting rid of their old phones. This is the perfect time to take advantage of the great selection of certified pre-owned used iPhones.