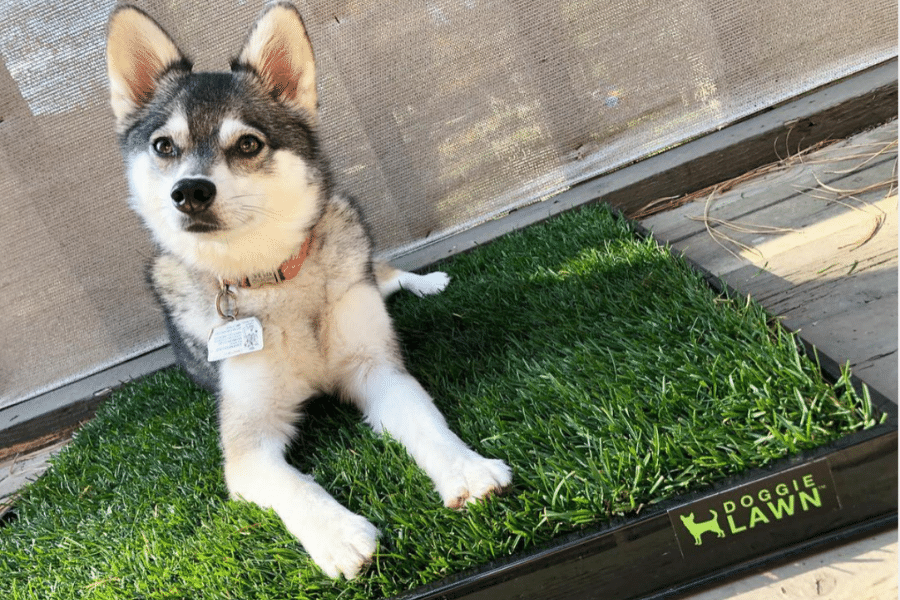 What You Need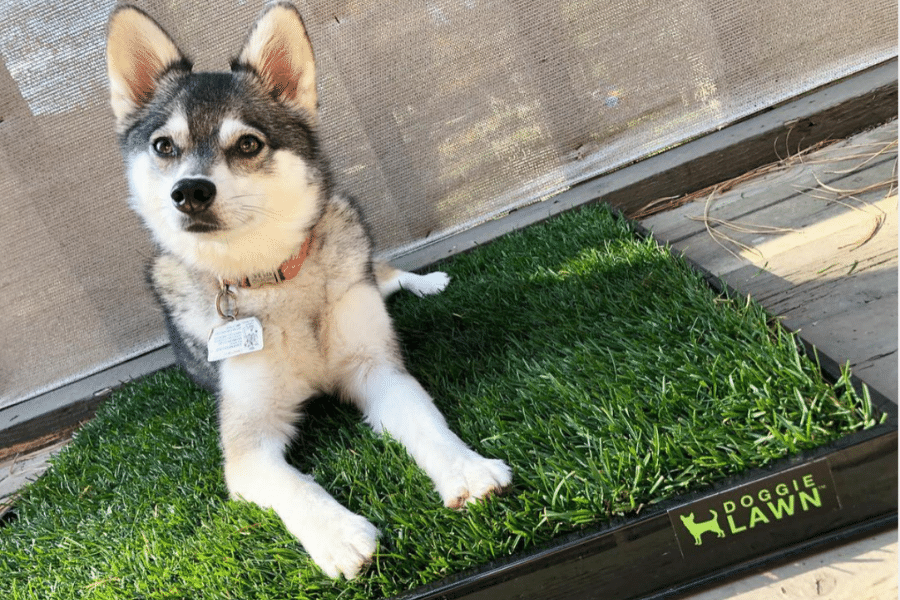 A little bit of planning can make a big difference, when you get ready for a new puppy to arrive in your home.
You may already be thinking about the usual food, bowls and a leash, which is great.
Those necessities should be planned for, but something you may not be planning for is where your pup will "take care of business."
Many (most?) of us don't have a fenced yard with a lawn, where a dog can roam freely and go to the bathroom at will.
Potty training a puppy can be time consuming and stressful for everyone, so you want to prepare for the new puppy to make it easier for all.
Get Ready For A New Puppy
DoggieLawn is a natural solution to the potty dilemma.
Yes, this is real grass.
You can set it up inside your home or in an outdoor location that your dog has easy access to.
Artificial grass and potty pads, can be gross, smelly and difficult to train a puppy to use.
Additionally, they are not good for the environment.
DoggieLawn is different!
Lawns are the natural choice, when a dog needs to go.
Using this grass, can cut down the time it takes to train your pup.
When it is time to change out your grass, the old one can be tossed into your green waste bin.
Pick up a puppy starter kit, so that you and your new four legged family member get off to a good start. It includes:
Polkadog Chicken Littles Training Bits
Compostable Poop Bags
Rocco and Roxie Professional Strength Stain and Odor Eliminator
Peanut the Elephant Toy
And start a DoggieLawn subscription, so you can provide a natural spot for your new puppy to go potty.
Less stress and less mess are great for us and our pets!
More from Mama Likes This
Following are fantastic gift ideas for the whole family, so check them out before you shop.
Happy shopping!
Take a look at my other entertainment articles, so you can keep up with the latest TV, movie and book news.
Check out my free printables., when you are looking for activities to do at home.
Many are from Disney and Shout Factory, so they feature movies, TV series and characters that your kids already know and love.
Some are educational and some are just plain fun.
There are coloring pages, crafts, word puzzles, mazes, memory games and other family friendly activities.